Dallas Stars coach to face team that fired him in Western Conference Finals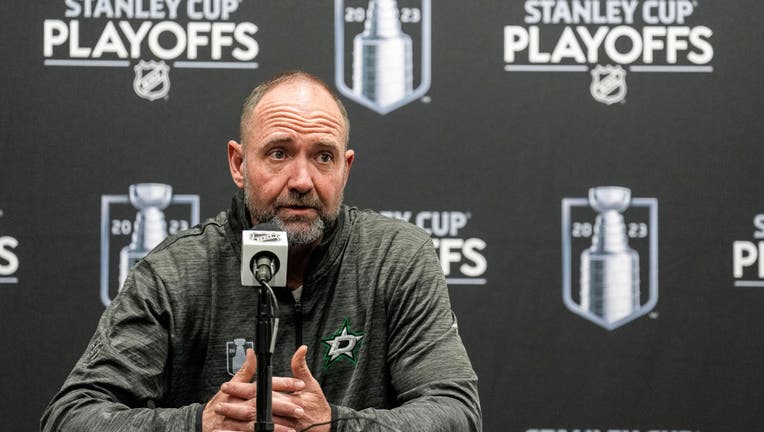 article
DALLAS - The Dallas Stars coach said he's not out for revenge as the team prepares to take on his old team in the Western Conference Finals.
Dallas advanced to the next round by finishing off a second-round series win over Seattle Monday.
The Stars will play the Vegas Golden Knights.
MORE: Dallas Stars News
Dallas Coach Pete DeBoer coached Vegas for three seasons but was fired last year when the Golden Knights missed the playoffs.
He stopped short of calling this series a grudge match.
"This happens all the time in the world, right? You move on from a job and you go on to the next job. You know, except now we're playing each other. In the conference finals, you know, immediately after. So, uh now I think the important thing for me here is the hockey and the focus on the players. You know, it's not about Pete DeBoer and, you know, his history with Vegas. I've got a tremendous amount of respect for the players in that room. There's a lot of guys I loved coaching and it's going to be a great test for us," he said.
The Stars will begin preparing for the conference finals on Wednesday.
Game 1 is Friday night in suburban Las Vegas.