Dak Prescott's status for Sunday's Cowboys game still uncertain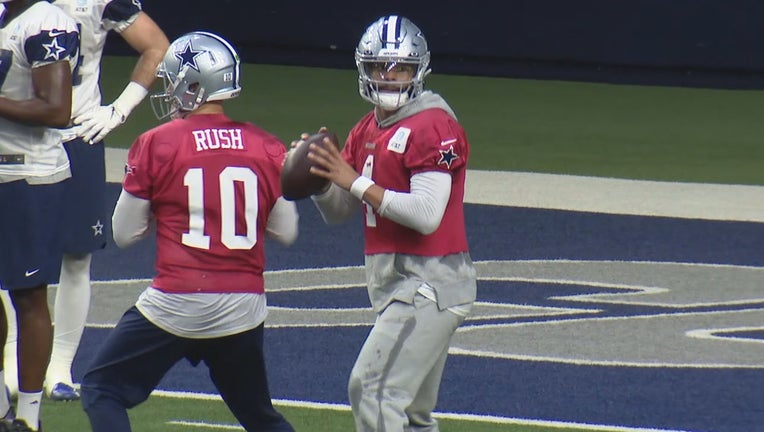 FRISCO, Texas - The Dallas Cowboys are not officially saying yet if quarterback Dak Prescott will play Sunday night.
He did take part in drills during practice but is still nursing the strained calf muscle he injured in the team's last game in New England.
Head coach Mike McCarthy said Prescott's backup, Cooper Rush, is preparing.
But some teammates said they have no doubt Prescott will be ready to go.
"Same Dak. Same Dak, Very good. Uh, he looks great. He looks great., you know, in and out of his drops. About me, I don't know the restrictions on him or what's going on but I mean to me, he looks perfectly fine. For our game plan, Dak is going to be out there. We're planning for him to be out there Sunday.. And even if he's not, we're prepared for who ever is up next. But I'm just about 90% sure that's he going to be out there. Just going out there ready to work, control what we can control," said Cowboys receiver Ceedee Lamb.
The 5-1 Cowboys will try to extend their winning streak to 6-1 Sunday night in a nationally televised game against the Minnesota Vikings.
READ MORE: 
Injury update: Dak Prescott expected to play Sunday at Minnesota
Dallas Cowboys safety Damonte Kazee arrested, charged with DWI