Dak Prescott: We're gonna win the NFC East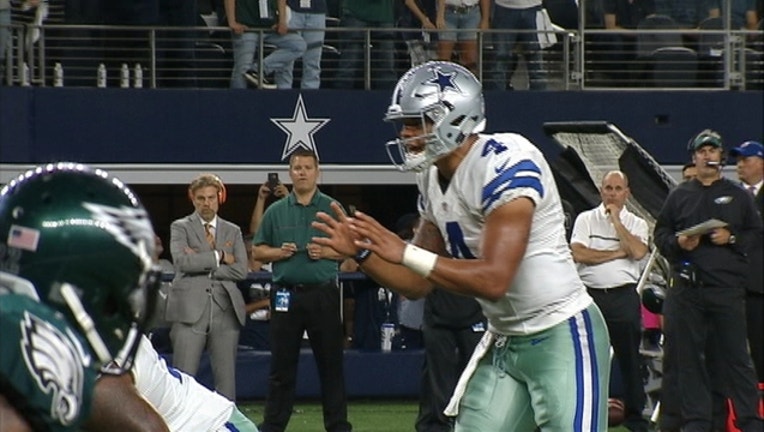 article
The Dallas Cowboys bounced back from a 4-12 season in 2015 to win the NFC East in 2016 -- and their leader thinks they will do it again in 2017.
While standing on the red carpet at the ESPYs on Wednesday, QB Dak Prescott boldly claimed, "We're the Cowboys. We're gonna win the NFC East."
The reigning NFL Rookie of the Year certainly doesn't lack confidence.
If Prescott is right, the Cowboys will be the first team to win consecutive NFC East titles since the Philadelphia Eagles did it between 2001 and 2004.
Prescott won the ESPY award for best breakthrough athlete. His teammate Ezekiel Elliott lost the award for best NFL player to Aaron Rodgers.
The Dallas Cowboys went 13-3 last season before losing to the Green Bay Packers in the Divisional Round of the postseason.