Dak Prescott responds to national anthem controversy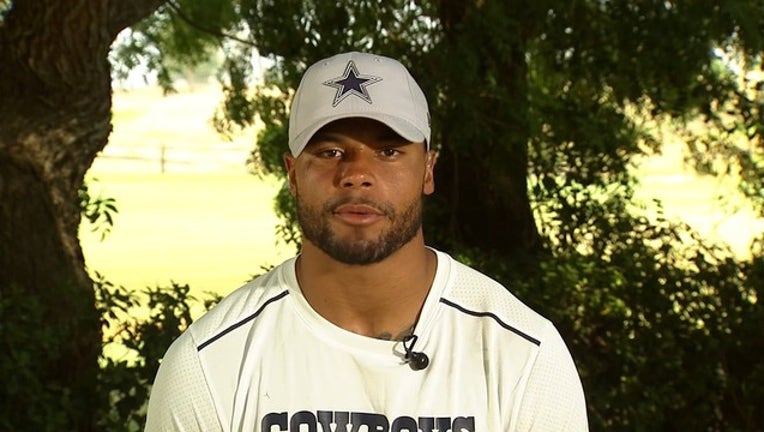 DALLAS - Dallas Cowboys quarterback Dak Prescott is still dealing with some social media backlash for his comments on the national anthem.
Prescott supports the stance of his boss, Jerry Jones. Some critics say he only took that position to protect his job.
"Whether I played for the Dallas Cowboys or the Jones family or not... uh, that's what I believe in. That's what I standby so. I'm not in a position and I'm not here to try and make people believe that those are my words. I know for a fact that those are my words and people that know me, people that have any encounters in me know that as well so for me it's about continuing standby what I said and with such a controversial issue you can't be right and you're going to be wrong by some people all the time," he said.
The Cowboys are back on the field Friday afternoon in Oxnard, Calif.
Their first pre-season game is against the San Francisco 49'ers on Aug. 9.