Cowboys sign kicker from Canadian Football League as temporary replacement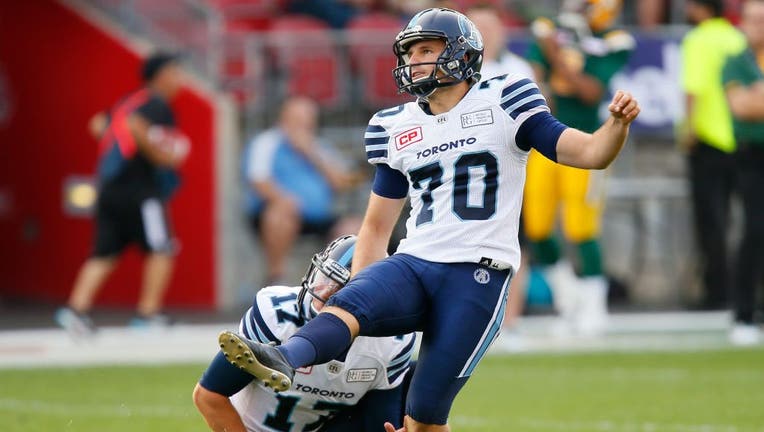 FRISCO, Texas - The Cowboys have signed a kicker who will most likely play Sunday against Atlanta.
Kicker Greg Zuerlein is out under the NFL's COVID-19 protocol rules. 
There's a slight chance that he will be cleared to play but Lirum Hajrullahu was signed just in case.
Hajrullahu is from Kosovo and played in the Canadian Football League where he kicked the game-winning field goal for the Toronto Argonauts four years ago.
The Cowboys have not said if Zuerlein tested positive for COVID-19 or just had contact with someone who is.
The team also is not saying if he is vaccinated or not. That could determine when he is allowed to return.
RELATED: Cowboys kicker added to COVID-19 protocol list
The Cowboys play the Atlanta Falcons on Sunday afternoon at AT&T Stadium.
Kickoff is at noon on FOX 4. NFL on FOX Sunday coverage begins at 10 a.m.