Cowboys kicker added to COVID-19 protocol list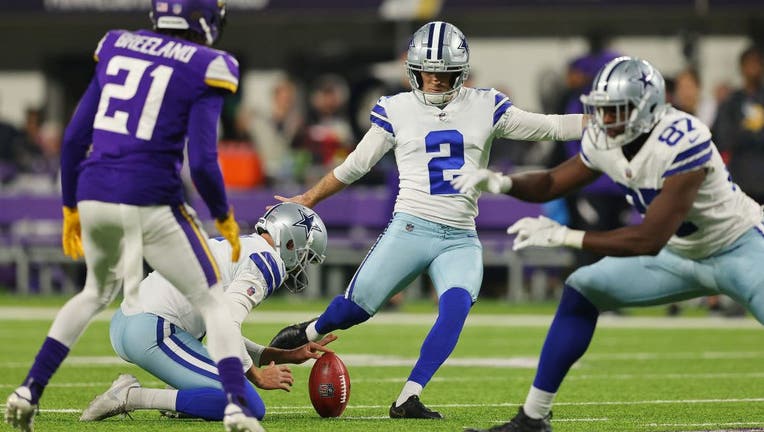 FRISCO, Texas - The Dallas Cowboys are looking for a temporary replacement kicker for Sunday's game.
It's not clear if kicker Greg Zuerlein tested positive for COVID-19 or came into contact with someone who did.
If he's vaccinated, he could return once he's symptom free and tests negative twice. That means there's a slight chance he could play on Sunday.
But if Zuerlein is not vaccinated, he'll have to quarantine for at least 10 days.
The Cowboys invited two veteran free agent kickers to try out on Wednesday.
The team plays the Atlanta Falcons on Sunday afternoon at AT&T Stadium.
Kickoff is set for noon on FOX 4. Coverage begins at 10 a.m.
MORE: Dallas Cowboys on FOX 4