Braeden West runs for 220 yds, 2TDs; SMU tops Liberty, 29-14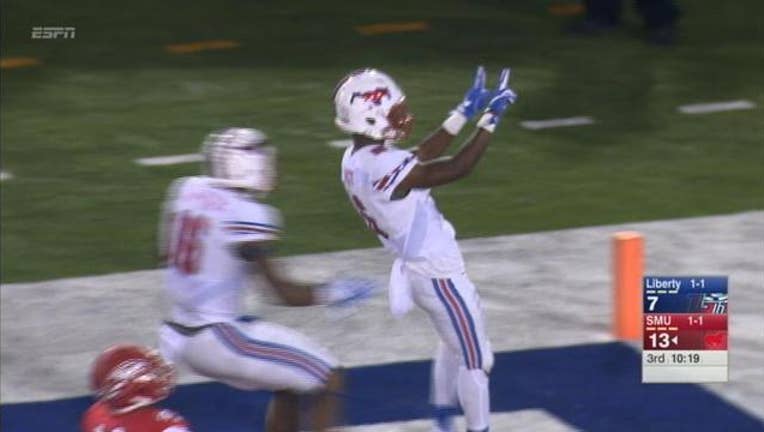 article
DALLAS (AP) — Braeden West rushed for 220 yards and two touchdowns, the second on a 66-yard dash, and Southern Methodist pulled away from Liberty for a 29-14 win Saturday.
Stephen Calvert found Dante Shells with an 8-yard touchdown pass to get the Flames (1-2) within striking distance, 19-14, with 2:35 left in the third quarter.
The Mustangs (2-1) closed with a flourish, driving 57 yards to set up Josh Williams' 27-yard field goal to make it 22-14 with 47 seconds left and Jordan Wyatt put the exclamation point in the win, picking off a Calvert pass with 18 seconds left and returning it 34 yards for a touchdown.
Ben Hicks was 19 of 32 passing for SMU, amassing 209 yards through the air, but he was picked off twice. The Mustangs ground game ran for 286 yards — more yards than Liberty had in total.
Calvert finished 9 of 20 for 119 yards.