Beltre still the big name for Rangers without big additions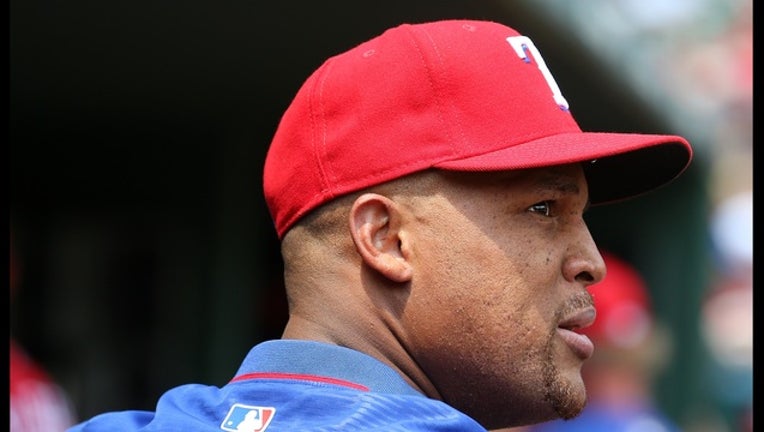 article
SURPRISE, Ariz. (AP) - Adrian Beltre would bring in some big-time free agents if he was making those kinds of decisions for the Texas Rangers. The veteran third baseman just wants to win a World Series before the end of his career.
While there have been no such marquee additions for the Rangers, the newest member of the 3,000-hit club said after arriving at spring training Monday that he's not unhappy and still believes the Rangers can compete for a postseason spot.
"Obviously we can be better, especially with the free agents out there that are still not signed," Beltre said. "There is no doubt that I would like to win and have the best chance to win. ... If it was my option, I would like to add some other people and make the roster even stronger."
Going into his 21st big league season, when he will turn 39 just more than a week after opening day, Beltre's primary focus is to win a World Series . He has been there only once, in his first year with the Rangers in 2011, when they lost in seven games to St. Louis after twice being within a strike of clinching the title in Game 6.
Beltre was limited to 94 games last year because of calf and hamstring issues, his fewest games since 77 during his rookie season with the Los Angeles Dodgers in 1998. He missed the first 51 games last year because of issues he was dealing with even before getting to camp.
He got to camp this year lighter and feeling good.
"I'm scary good," he said. "I want to make sure I'm 100 percent mentally and physically ready to go."
When slugger Joey Gallo walked by and told him he got small, Beltre quipped that he had on a big shirt.
As Beltre was ending a 15-minute session with media, manager Jeff Banister came by and the two shared a big hug.
"Spring training has started, but spring training begins when AB walks in the door," Banister said.
General manager Daniels said throughout the offseason that the Rangers weren't going to be in play for top-tier free agents, and thus the highest-priced ones. He knows that would have been different had Beltre got to be in the GM role.
"He probably would have made some different moves this winter. I think he would have addressed some different things," Daniels said last month.
There was no expensive reunion with Yu Darvish. Shohei Ohtani, the two-way player from Japan, signed with the AL West rival Los Angeles Angels.
The most significant additions were pitchers Doug Fister, Mike Minor, Matt Moore and Bartolo Colon, a 44-year-old right-hander also going into his 21st season - "It's just nice to have somebody older than me on the team," Beltre said.
Daniels and Beltre had several conversations throughout the offseason.
"He has been honest with me. He let me know kind of the way they were going this year," Beltre said. "He let me know it was going to be a little different. Did I want to hear that? Probably not."
At the same time, Beltre conceded that he doesn't have to write the checks for expensive free agents.
Beltre, now with 3,048 career hits and 462 home runs , is going into the last season of his contract. He said he hasn't thought about an extension yet, though it sounds like he could play beyond this season.
"I assume, yes, but I don't know," he said. "Things could change one day to the next. I don't want to tell you 100 percent yes or 100 percent no. It's going to be year by year. After the year is over I will decide what is next."
Would such a decision by swayed by a World Series title, either with the Rangers or another team?
"That would probably make it easier for me to go home. No doubt," he said. "If I would go 100 percent if we win the World Series, I can't say that right now. But that would make it easier."
___
More AP baseball: https://apnews.com/tag/MLBbaseball