Yu Darvish to have season-ending Tommy John surgery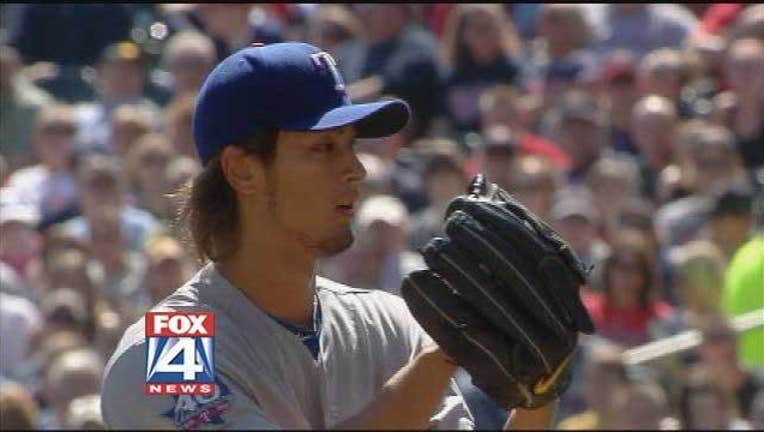 article
Texas Rangers ace pitcher Yu Darvish will have season-ending elbow ligament-replacement surgery on Tuesday.
Multiple doctors recommended the procedure after examining Darvish in the past week.
The Rangers will have Dr. James Andrews perform the procedure on Tuesday in Pensacola, Florida.
Darvish is expected to be sidelined until early in the 2016 season.
An MRI one week ago revealed partially torn ligaments and inflammation in Darvish's right elbow. That came a day after Darvish felt tightness in his triceps while warming up for his spring training debut, and then threw 10 of 12 pitches for strikes in his only inning before telling anyone about the discomfort.
Darvish was back in Rangers camp Wednesday, in uniform and playing catch in the outfield of one of the fields. He was throwing left-handed, something he routinely does during conditioning.
Daniels said Darvish wanted to be around his teammates.
"I think Yu mentally has processed that. I think he's understands completely," Daniels said. "Given the circumstances, I think he's in very good spirits, very clear headed. The best way to describe it is he understands the situation."
An All-Star in each of his three seasons since coming from Japan, Darvish started last season on the disabled list after experiencing neck stiffness in spring training. He missed only one start then, and was 10-7 with a 3.06 ERA in 22 starts and made his final appearance on Aug. 9 because of elbow inflammation.
He is 39-25 in 83 starts for the Rangers, with 680 strikeouts in 545 1-3 innings. He led the majors with 277 strikeouts in 2013.
The AL champion Rangers committed more than $107 million to acquire Japan's top pitcher. Darvish got a six-year contract guaranteeing him $56 million, and Texas had to pay a $51,703,411 posting fee to his former team, the Hokkaido Nippon Ham Fighters.
Darvish has a base salary of $10 million this season and is owed $10 million for next year and $11.8 million for 2017. Assuming he misses this season, the only way 2017 could become a player option would be if he wins the 2016 AL Cy Young Award.

The Associated Press contributed to this report.