Allen PD: Only officers fired at armed woman in Wendy's parking lot who died
ALLEN, Texas - Allen police are now walking back a significant detail about two shootings Monday in a Wendy's parking lot.
Allen police originally said they opened fire on an armed woman after she was involved in a gun battle with a man. She died and they said they did not know if gunfire from officers or the man killed her.
Police now say there was no gunfight and that the man who was injured never fired his gun.
The woman's estranged wife, who was there with the man, witnessed the violence and corroborated the new details.
"After she shot him and stood over him and shot him, she dropped that weapon, picked up his weapon and started to run with it," she said.
Jonique Strong says she was married to Gloria Strong, who police say they shot at after they saw Gloria firing a rifle.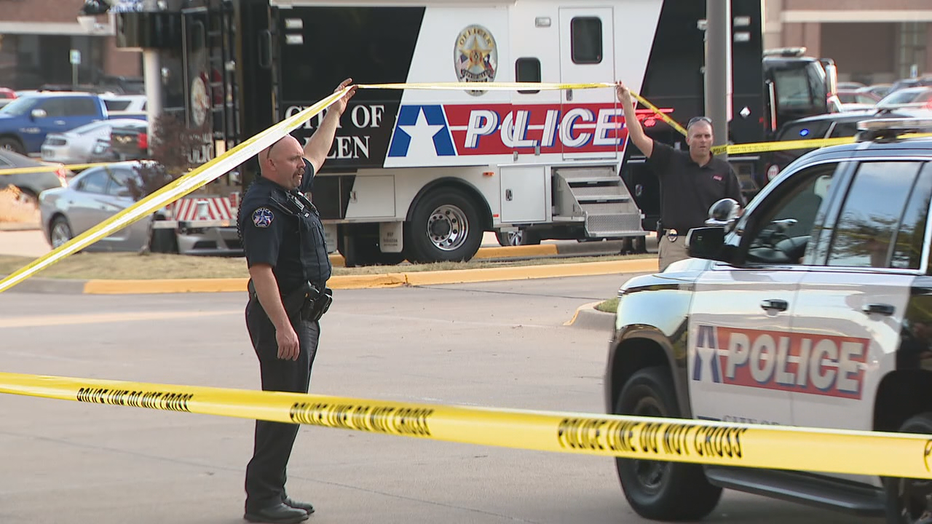 Jonique says she and Gloria were estranged and planning to divorce and then ran into each other at Wendy's.
Jonique was there with her 4-year-old daughter and her child's father, Michael Cooper, who she says recently came back in the picture, making Gloria jealous.
"My wife was not living here anymore," she said. "She had been out of the house for at least two weeks or more."
RELATED: Allen officer fires at woman involved in shootout with man at Wendy's parking lot
Jonique says police were recently called to their apartment. She claims Gloria stole her handgun. She claims police weren't able to get her gun back. 
"He never made her give me my gun," she said. "So the whole time, she's just here with my gun."
Fearing Gloria was armed and dangerous when she confronted them at Wendy's, Jonique says Cooper grabbed his gun.
"But I see him reach for his gun, which I know in my right mind he would never reach for his gun unless he felt threatened with his daughter in the back seat," Jonique said. "He had the AR tucked in his shorts."
Then Jonique says Gloria shot him.
"I hear two gunshots. I see Michael's feet on the ground. I see Gloria still standing. I see her feet going up further past the cars to where I can't see her," she recalled. "I hear another gunshot and another gunshot. Instantly, I'm screaming at this point."
Jonique says she saw Gloria drop a handgun and pick up Cooper's rifle.
"She dropped it by him and picked up his rifle and she started to run," Jonique said. "I see her running from beside her car with a rifle in her hand."
That's around the time officers arrived. Allen police fired a gun at Gloria. Police say Gloria died from wounds received during the incident.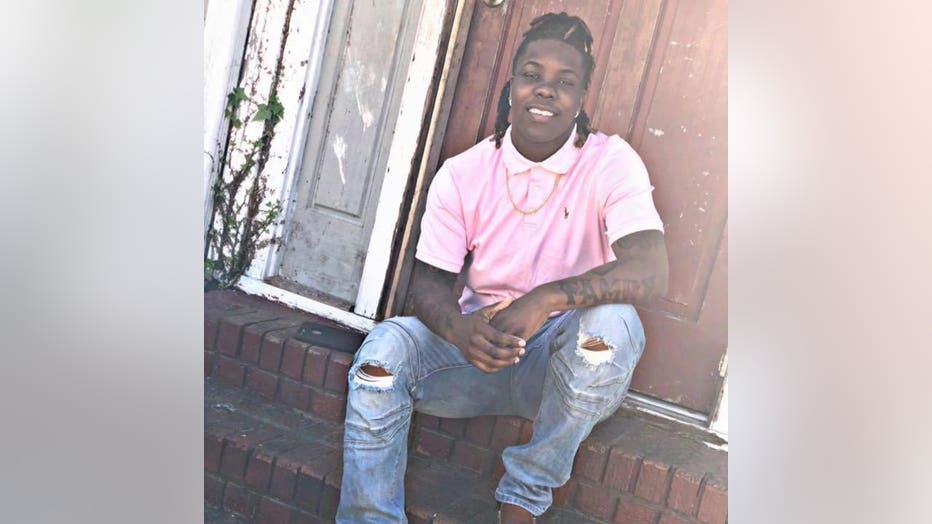 Gloria Strong (Family Photo)
On Monday, police would not confirm who fatally shot Gloria because they said there was an exchange of gunfire between Gloria and Cooper.
But Tuesday night, the narrative is changing. Police say the only ones who fired weapons were Gloria and the officer.
"I just don't see her just running off with that rifle not knowing that police is going to shoot you," Jonique said.
FOX 4 asked Allen police about the possible domestic call to the couple's residence and the possibility of a stolen gun, but they did not answer those questions.