Allen officer fires at woman involved in shootout with man at Wendy's parking lot
ALLEN, Texas - A woman is dead, a man is in the hospital and an Allen police officer is on administrative leave after a shooting in a Wendy's parking lot.
It started Monday afternoon with officers responding to a disturbance call in the area. When they arrived, things escalated quickly.
Allen police said the man and the woman were exchanging gunfire in broad daylight in the parking lot of Wendy's off West McDermont Drive near Highway 75.
They were originally called to the 7-Eleven convenience store nearby. Initially they did not see anyone but eventually saw the woman firing a shotgun.
An officer then pulled out his weapon and fired at the woman.
Cell phone footage from a witness shows officers running to her after she ran and dropped to the ground. She was taken to a hospital and pronounced dead.
Officers later realized the man who was armed with a handgun had also been shot.
He was taken to the hospital for surgery and is now in the intensive care unit.
Police have not released any names.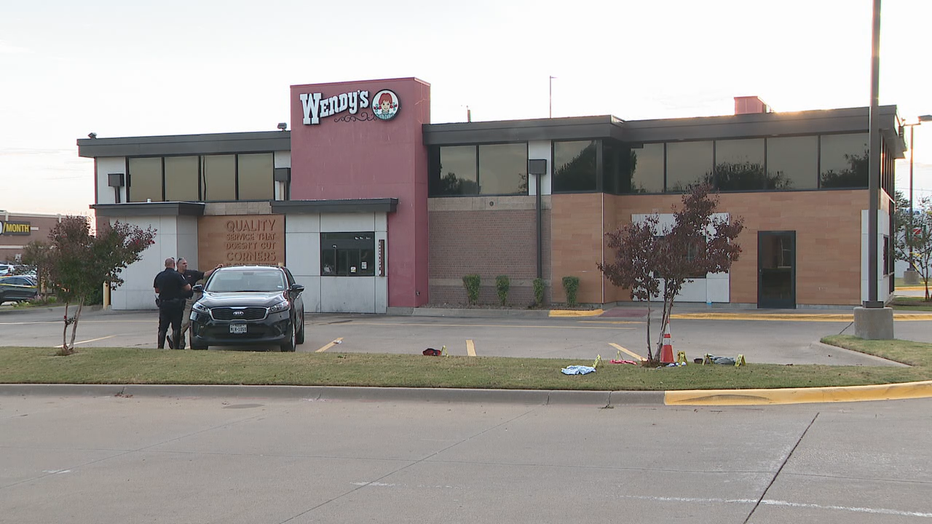 People living in the area called the shootout unacceptable.
"It's sad and people need to wake up," said Keshia Harris, who lives nearby. "What is it that made you so angry that you could pull out a gun and face somebody else and have a gunfight in the middle of the day when innocent people are walking around getting off of work?"
Investigators are still trying to determine if the woman was shot by the officer who fired at her or by the man involved in the shootout.
Police towed a car away from the scene with at least three visible bullet holes in the windshield. They believe the vehicle belonged to either the man or the woman.
The officer who fired shots has been placed on administrative leave as the investigation continues.
MORE: Allen News from FOX 4