Woman shot and killed after walking out of Dallas Walmart
DALLAS - A woman was killed outside a Walmart in Far North Dallas on Sunday night.
Dallas police said surveillance video shows her walking out of the store near the North Dallas Tollway and Arapaho Road with a man around 9:30 p.m. The man shot her several times and then ran off.
Paramedics desperately tried to save the woman, who had no I.D. or identifying marks. The medical examiner worked to identify her through fingerprint analysis to see if there's any database record of matching prints.
Police would not talk Monday, but Sunday night determined either through witnesses or video that the man and woman walked out of Walmart at the same time.
"It's unknown if they do know each other they did walk out of the store together but it is unknown if they knew one another," said Sr. Cpl. Melinda Gutierrez.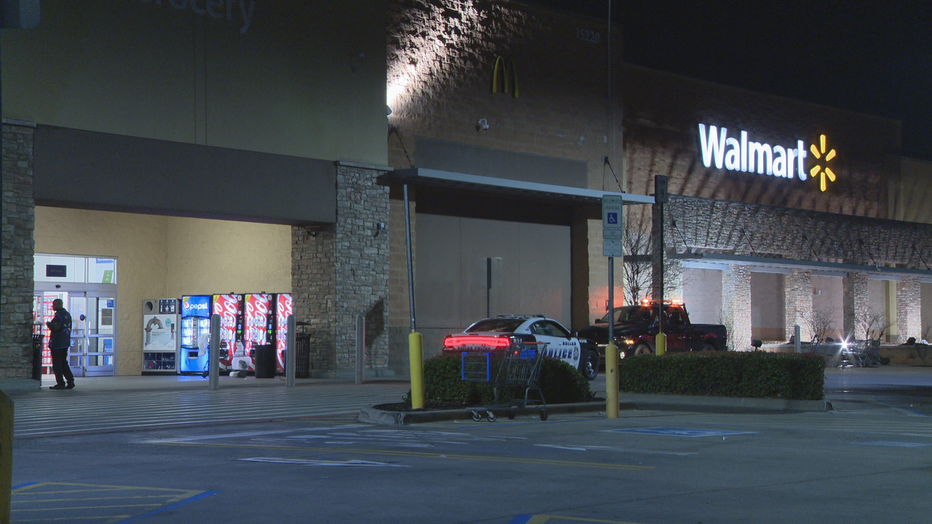 Police seemed to be sure of who they're looking for, as there's been no urgency asking the public's help.
Either the victim told them in her last moments of life who shot her or the witness who told police which way the shooter ran also told them who he is or detectives identified him at the scene some other way.
Anyone with information is asked to call Det. David Grubbs at 214-671-3675 or email david.grubbsjr@dallascityhall.com.
Crime Stoppers is also offering a reward of up to $5,000 for information that leads to an arrest and indictment in the case. Anonymous tips are welcome at 214-373-8477.