Woman robbed while driving in Lakewood area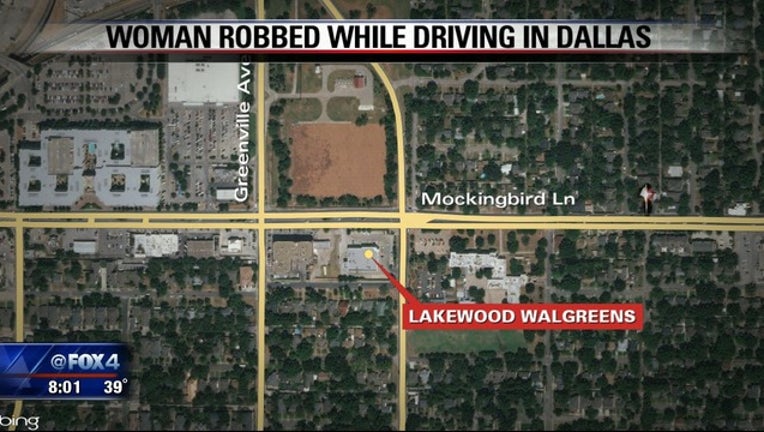 article
DALLAS - Dallas police are looking for an armed man who waited for his victim in the back of her car.
The woman told police it happened just after midnight Saturday when she stopped at the Walgreens on Mockingbird Lane near the Lakewood Area of Dallas.
When she began to drive away, the man appeared from the backseat and showed a gun. He forced her to drive around to ATMs and withdraw cash.
After getting the cash, he asked her to drive him to the M Streets neighborhood off Lower Greenville. The woman was not hurt.
Police said the incident is a reminder to keep your doors locked.
Anyone with information is asked to call 214-671-3584.