Woman fights off attacker on Fort Worth trail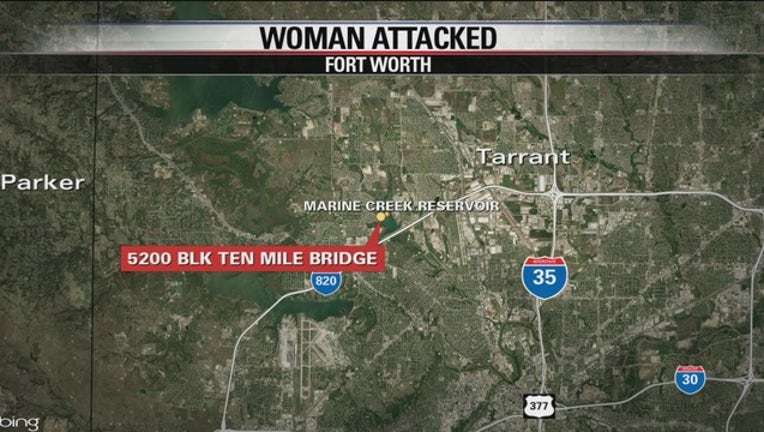 FORT WORTH, Texas - A woman's cry for help may have saved her life.
The Fort Worth Police Department said the woman was hit several times and knocked to the ground early Saturday on a trail near Marine Creek Reservoir in northwest Fort Worth.
She screamed and fought with her attacker. She didn't stop even though he threatened to hurt her more if she didn't stay quiet, police said.
Thankfully, someone heard the woman and came to her rescue. The attacker ran away.
Police are now looking for a black male in his late teens or early 20s who is about 5 feet 7 inches tall and weighs about 140 pounds. He was wearing a blue hooded shirt at the time.
Anyone with information is asked to call 817-469-TIPS.