Woman fatally shot near Fair Park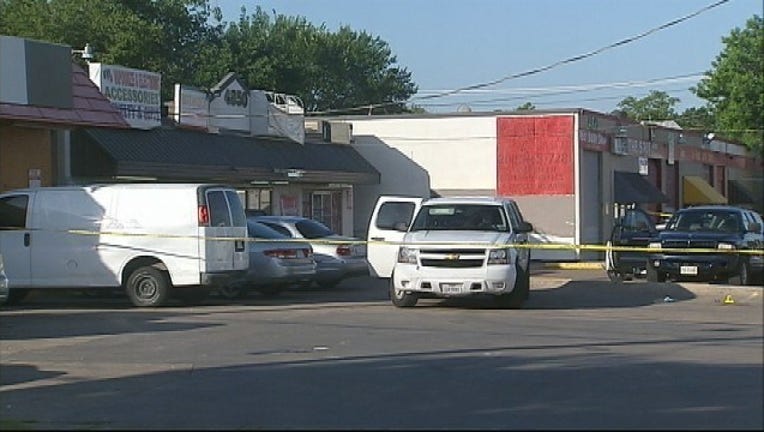 A woman was killed and a man was hurt in an early morning shooting near Fair Park.
It happened around 5:30 a.m. Monday in the 4800 block of East Grand Avenue.
Police said the victims were in the parking lot outside a convenience store and novelty store. The gunfire shattered the glass door of one of the businesses.
The woman was pronounced dead at the scene. The man was taken to the hospital with a gunshot wound to the leg.
Three suspects got away in a stolen pickup truck and fled on foot. Dallas police officers set up a perimeter and located the suspects. They were taken into custody in the 1300 block of South Fitzhugh Avenue.
The motive for the shooting is still unclear and identities have not been released.
This is an on-going investigation; more information will be released upon its availability.