West church marks service 2 years after fertilizer plant explosion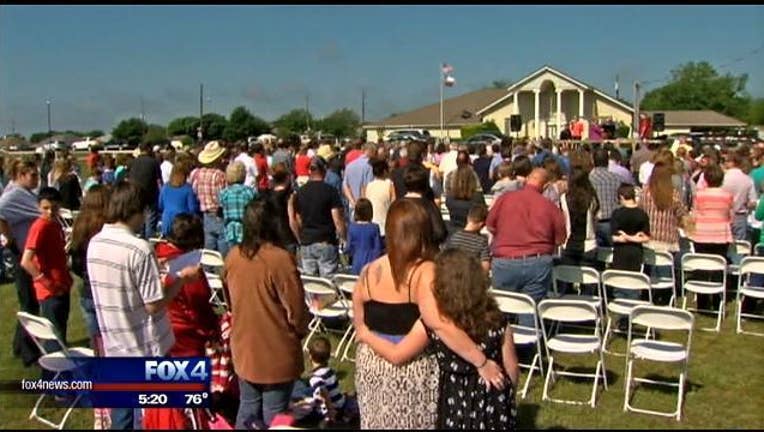 article
The City of West came together in prayer Sunday, marking two years since their first Sunday service after the fertilizer plant explosion
It was a time to reflect on how the blast has changed their lives and appreciate the divine hand in their recovery.
Senior Pastor John Crowder of First Baptist of West says it's a time of reflection, but mostly giving thanks for the guidance through the most challenging time. Scores of homes and business were destroyed and lives lost.
Lana Green's parent's house was destroyed in the fertilizer plant explosion but even she sees the blessings from that day. "It was amazing all the miracles that happened that night, when you talk to anybody everybody has a miracle story."
Bruce Griffin lost his house, "it blew up, I was standing in the front yard. We had it demolished and had to start over. It hasn't been easy."
Pastor Crowder says the progress has been incredible to watch. "Two years from now all of the physical part of recovery should be pretty well accomplished."
First Baptist of West plans to make this special service a yearly tradition. Every first Sunday after the anniversary of the explosion.