Volunteers spend Black Friday packing food for starving children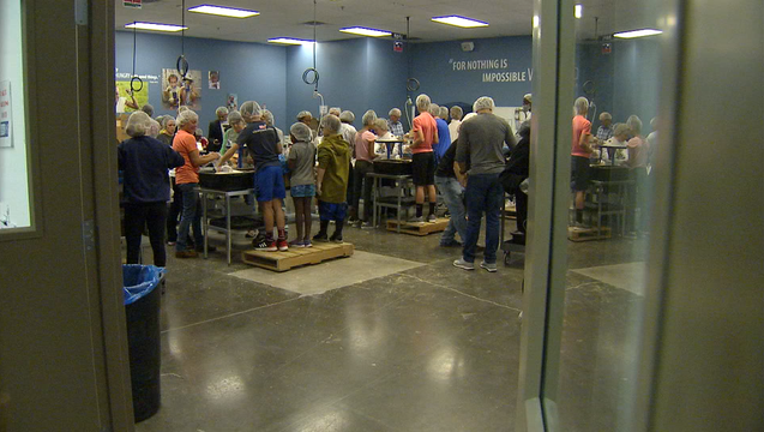 While many people spent Black Friday shopping for deals, others spent the day off volunteering.
Dozens of families put on a hair net and got to work packaging meals for hungry kids all across the world for the non-profit Feed My Starving Children.
Over a hundred volunteers filled a warehouse in Richardson to help give back to families who didn't have much to be thankful for on thanksgiving.
Dallas resident, Alisha Brown, and her 64 family members were among the group of volunteers.
"It is always party. We eat a lot, laugh a lot and we wanted to give back to somebody else as well," Brown said.
At the uplifting event, filled with laughter and music, volunteers mixed together rice and dehydrated vegetables that will save lives.
"These kids are walking miles with a little bowl in their hands most with no shoes and tattered clothes and they're coming all the way mainly for food," said Lindsey Welch, Feed My Starving Children.
Welch would know, as she spent last year in Swaziland, Africa handing out the food packages to hungry children. She said each child had a big smile on their face, grateful for the help coming from abroad.
"This is likely the only meal they're going to have that day," Welch said.
Which makes the work that the volunteers do so important.
"When you have what we have, we take for granted and you don't want to do that. You want to give back," said volunteer David Glanton.
There's still opportunities for other people to get involved. The organization is holding a mobile version of the packing event on Dec. 2 and 3 at the Irving Convention Center.