VIDEO: SUV smashes into Oak Cliff pharmacy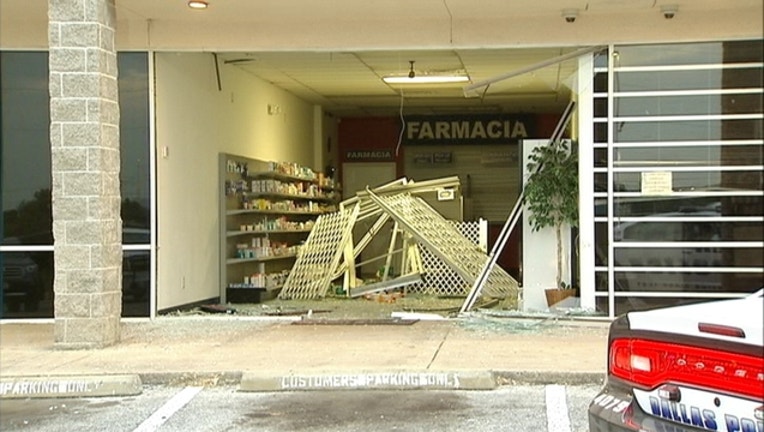 Someone slammed a vehicle into a pharmacy in the west Oak Cliff area of Dallas.
The owners of the Panacea Pharmacy on Westmoreland Road were out Tuesday morning cleaning up the mess.
Surveillance video shows the driver of an SUV back into the building and then at least one person went to the back of the store.
The suspect later walked out with something, possibly cash or prescription drugs.
The owners said they are now working with police.
This isn't the first time this has happened, they said.