VIDEO: Fort Worth street takeover leads to 1 arrest
FORT WORTH, Texas - One person was arrested and charged with reckless driving after a Fort Worth street takeover on Sunday night.
Video from the intersection of Beach Street and Basswood Boulevard in north Fort Worth shows a crowd of people gathered at an intersection, while drivers do donuts.
Tire tracks were still visible in the area on Monday.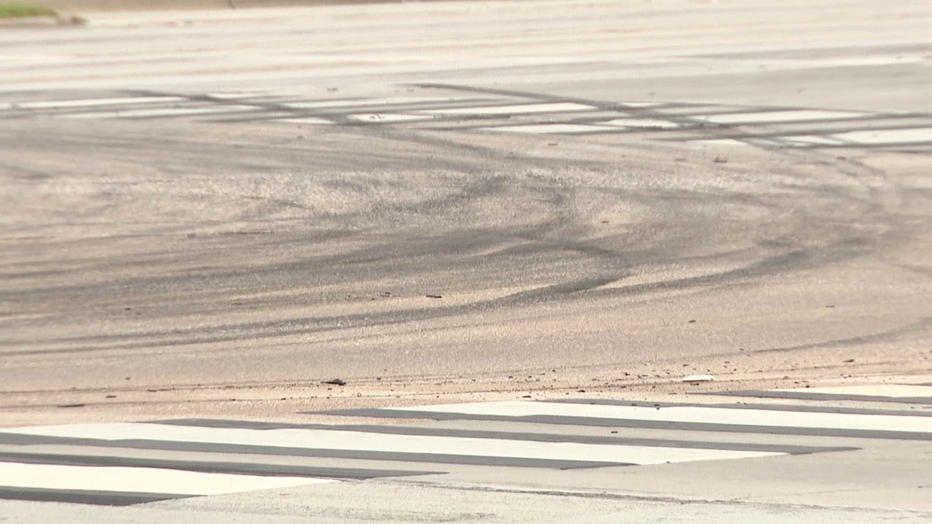 The woman who took the cell phone video said she was following her husband home when a crowd took over the intersection.
She couldn't move as drivers were doing dangerous maneuvers just feet away.
"There are vehicles on the street that are either burning tires or accelerating," said Fort Worth police officer Daniel Segura.
Segura said 911 calls started to come in around 10:30 p.m.
Dozens of spectators gathered around the intersection many recording the street stunting.
At one point, a young boy, whose face we are not showing, gives the driver stuck at the intersection the middle finger.
"We see that the way some of these groups communicate through social media, you know, so it is kind of a challenge for law enforcement to keep up with where they're going to be," said Segura.
As soon as officers arrived on scene the crowd of spectators dispersed and the cars took off.
Officer Segura said responding officers were able to arrest one 17-year-old driver.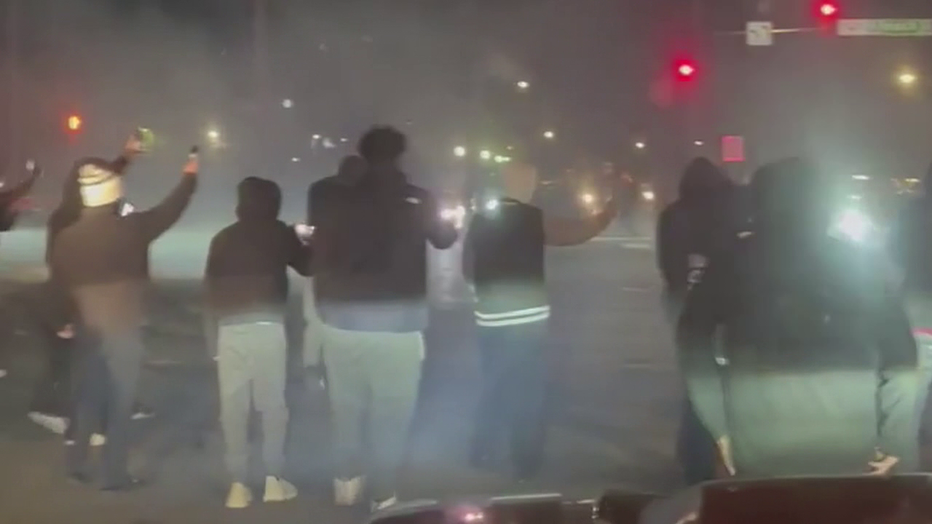 "The driver was arrested for reckless driving and possession of marijuana," he said.
As of April 2021, the Fort Worth City Council has also made it a criminal offense to be a spectator, whether recording or watching.
Either way, police say violators could face up to a $500 fine.
The city has put up cameras at major intersections in an effort to deter and monitor street stunting and racing.
Officer Segura said they can only do so much to stunt the problem.
"A lot of these activities, they're mobile. You know, they go to one place and then they drive to another location," he said.
The identity of the driver who was arrested has not been released.
A reckless driving charge is a misdemeanor.
If convicted, the driver could face up to 30 days in jail and has to pay a $200 fine.