Two survive Lancaster plane crash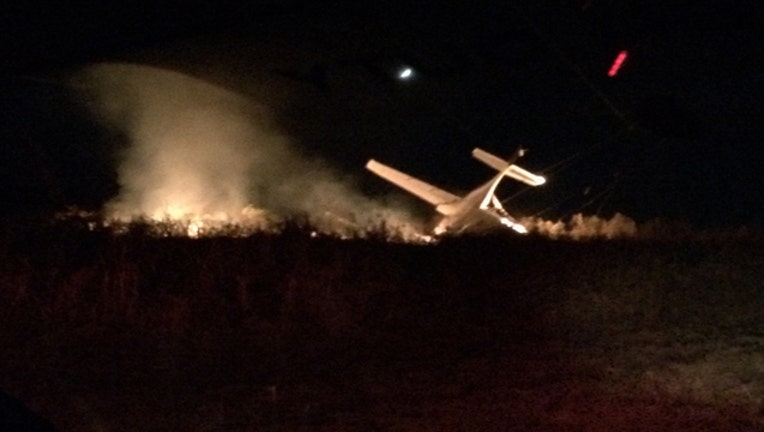 Two people in Lancaster, TX survived a small plane crash Friday night.
Officials say the single-engine plane clipped a power line and crashed near Lancaster Regional Airport shortly after 7 p.m.
The passenger was injured and was taken to the hospital.
The passenger's condition is not known.
The pilot was unharmed.
Firefighters are working to put out a grass fire that was started by the plane crash.