Two people shot outside Empire Club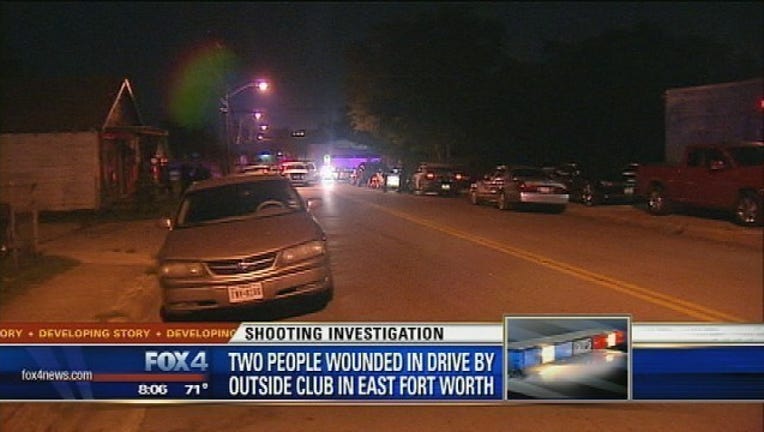 A man and a woman are recovering from gunshot wounds. They were shot outside Empire Club.
It happened just before 3:00 Saturday morning in east Fort Worth, according to Fort Worth police.
Two people had just walked outside when a car drove up. Someone inside opened fire, police said.
The victims are a 26-year-old man and a 29-year-old woman. They are expected to survive.
Police officers are looking for the shooter.