Two bus drivers fired after crash with Crowley ISD students on board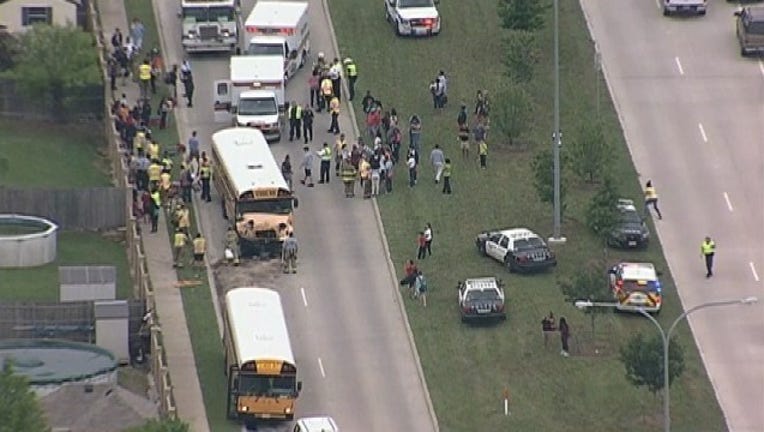 article
Two school bus drivers have been fired after a crash involving two buses last week in Fort Worth.
Both buses were leaving Crowley ISD's Summer Creek Middle School when one driver stopped to address a problem on board.
The other driver hit the first bus, sending about 30 kids to hospitals with minor injuries.
Both drivers worked for a contractor - Durham - that provides service to Crowley ISD.