Trial continues for alleged hitman in murder-for-hire of Rowlett mother of 3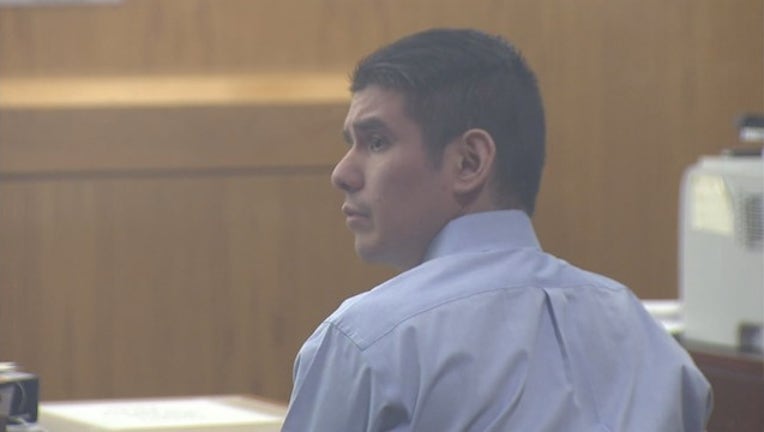 Prosecutors used a recorded police interview as evidence against the accused killer in a murder-for-hire trial.
The victim, Laura Grillo, was shot in the head at her Rowlett home in November 2015.
Prosecutors say the man on trial for the murder, Jesus Trevino, was hired by Grillo's fiancé, who is now serving a life sentence.
MORE: Trial underway for alleged hitman in murder-for-hire of Rowlett mother of 3
The state presented forensic experts Thursday morning, who laid out pieces of a puzzle that prosecutors hope will ultimately show jurors the big picture, and convince them that Trevino is a cold-blooded murderer.
"He said she didn't like me, but, I mean, I think she had a crush on me. So, I don't know," Trevino said during a police interview following Grillo's death.
Trevino appeared helpful, cooperative, and even jovial as he voluntarily agreed to be interviewed by Rowlett police about the murder of 37-year-old Grillo.
During the interview, just four days after the murder, Trevino said he worked for Grillo's fiancé, Ioannes John Makris, who has already been convicted for his role in Grillo's murder.
Trevino told detectives he had no idea who could have murdered Grillo, saying, if anything, someone would go after Makris before her.
But early on, police say there were significant time discrepancies and condemning statements from Trevino's girlfriend.
"She had said that she'd been notified from Jesus Trevino that the bosses' wife had been killed at 9:56 a.m. that morning," Rowlett PD Detective Cruz Hernandez said. "So that would've been two hours earlier than the Rowlett police were aware of the murder."
A former roommate of Trevino testified through an interpreter.
"He asked me if I could help him drive because he was going to go and kill John's wife," Juan Salizar testified.
Salizar says Trevino asked him to help in the murder not once, but twice. Salazar also acknowledged he did not call police because he didn't think Trevino was serious.
The state is expected to rest its case on Monday.
If convicted of capital murder, Trevino will receive an automatic life sentence without the possibility of parole.