Trackdown: Help find Jadeon Stallworth, who is accused killing Javorski Dawson
DALLAS - In this week's Trackdown, police say a completely innocent man who came from Mississippi to Dallas for a better life was killed trying to help a domestic violence victim.
It happened last month at an apartment complex near I-35 and Walnut Hill Lane in Northwest Dallas.
Police have identified their suspect as Jadeon Stallworth, but they don't know where to find him.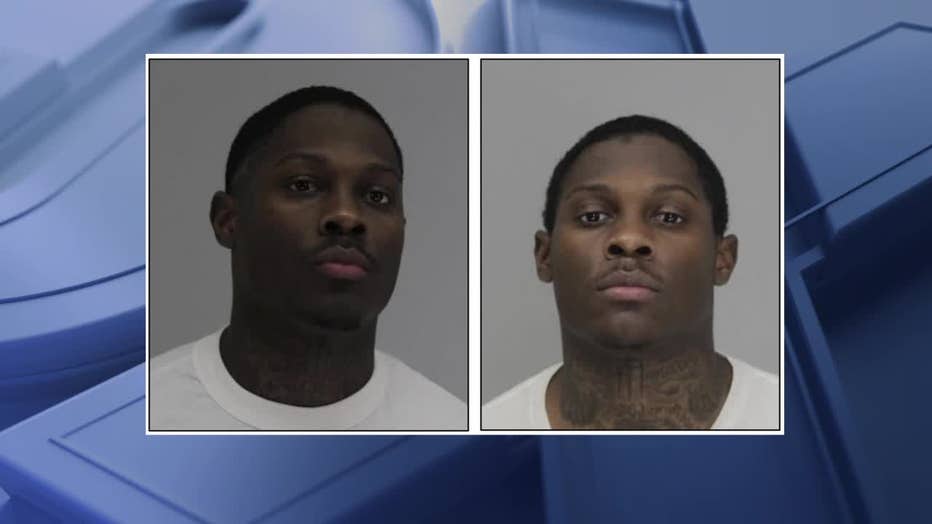 "The suspect has a very distinguishable tattoo on his neck," Dallas PD Det. Abel Lopez said. "Very hard to cover up. He may try, but it's going to be obvious."
According to Dallas PD, just before midnight back on April 10, Stallworth and a woman were having an argument in a parking lot.
Javorski Dawson saw what was going on.
"[Dawson] was standing by just to kind of keep an eye on the girl," Det. Lopez said. "At some point, the woman and the suspect leave the apartment complex. [Stallworth] forces himself into her car. They leave out of the apartment complex. She ends up walking back to the apartment and [Dawson] allows her to use his phone to call 911."
Dawson let her in the apartment complex, as she didn't have her key fob because Stallworth had her vehicle.
"[Dawson] opens the gate, he walks in before her. She's walking right behind him, and then the suspect is following," Det. Lopez said. "The couple start arguing for a few minutes here, [Dawson] continues to walk."
They opened a door to go through, and that's when police say Stallworth shot and killed Dawson.
Police said Dawson and Stallworth did not know each other before this.
Investigators are now seeking helping to find Stallworth.
"I believe [Stallworth] knows people in the area and people may or may not know what he did. They do now, so the right thing to do again is to call," Det. Lopez said.
Anyone with information is asked to call Det. Lopez at 469-843-3665.