Trackdown: Help find the Dallas Longhorn Icehouse shooters
DALLAS - This week's Trackdown focuses on a shootout at a Northwest Dallas restaurant.
It happened at Longhorn Icehouse at 1901 West Northwest Highway. Around 2 a.m. on Dec. 28, a fistfight quickly became a gunfight, and an innocent man was shot. Thankfully he survived.
"So we got two groups. They come outside, and they get into a fight. End up pulling guns, and they get into a shootout," explained Dallas Police Det. Darren Burch. "And my victim is actually standing on the patio with his friend having a smoke and gets hit just by one of the bullets. Completely innocent through the whole thing."
The detective says it started with an argument inside.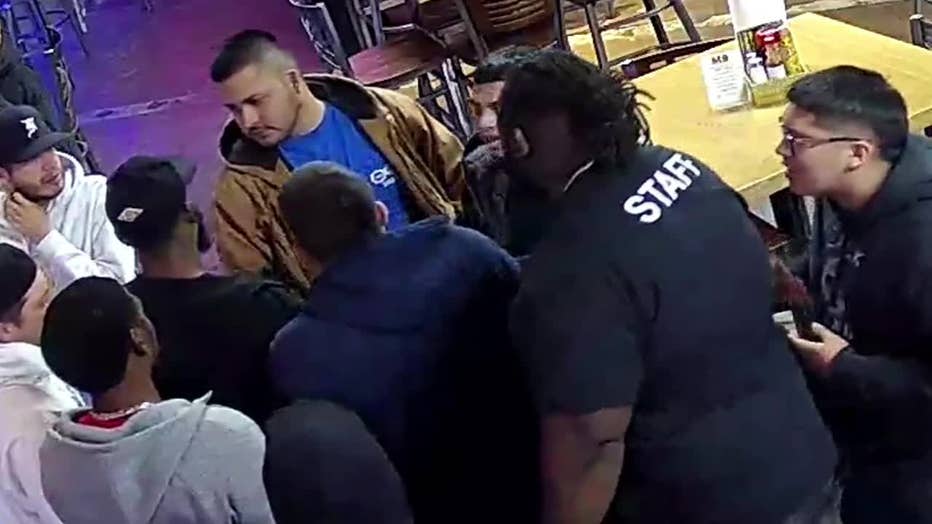 "The bouncers do their job. They say, 'Hey, it's time to go. It's closing time anyway.' And they come out, and they're acting a fool, and they get into a fight," Burch said. "So one group has four Hispanic males and a Hispanic female. The other is three Hispanic males, a white male and a Black male."
Burch says the people who were shooting at each other were not hurt. The only injury was the innocent victim.
"I need help identifying these people. I need help identifying who is involved, and I need them to come tell me what happened," Burch pleaded.
Anyone with information is urged to contact Burch at (214) 671-3704 or darren.burch@dallaspolice.gov.