Toddler drowns after falling into Burleson swimming pool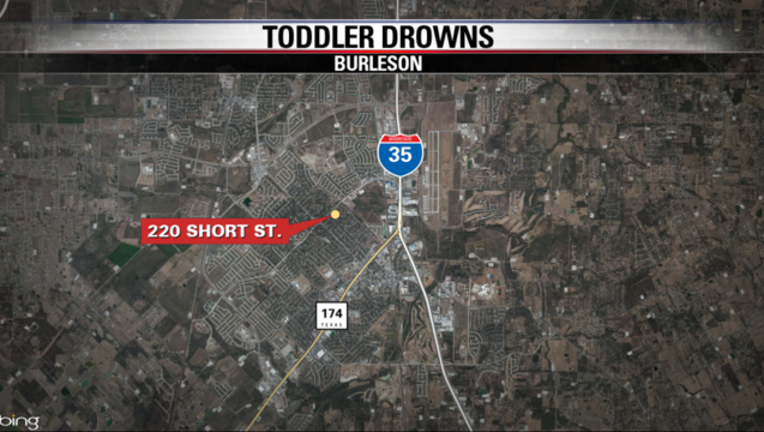 A 2-year-old girl drowned, Sunday afternoon, after falling into her family's swimming pool in Burleson.
Police say the girl's father pulled her from the pool and her mother called 911.
She was taken to Cook Children's Medical Center, but could not be resuscitated and was pronounced dead at 1:41 P.M.
It's unclear how the girl fell in the pool.
Police are investigating the incident as an accident.