Thousands of volunteers in Frisco help pack meals to feed hungry children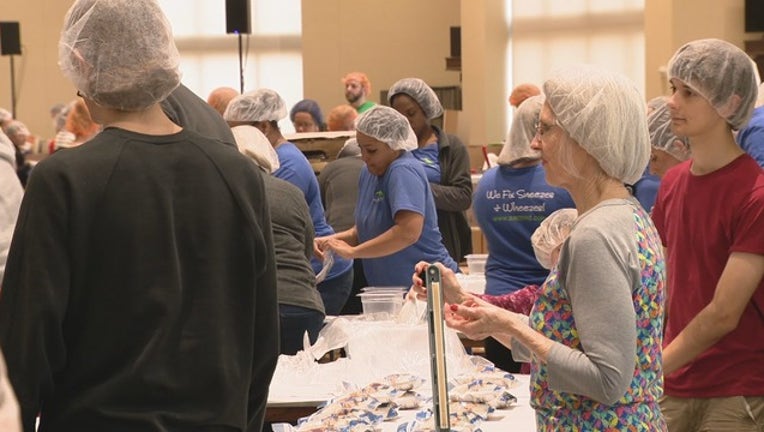 FRISCO, Texas - Thousands of North Texas volunteers are helping feed hungry children.
Volunteers are working at Stonebriar Community Church in Frisco Friday and Saturday to hand pack 1 million meals in partnership with the Feed My Starving Children organization.
The meals are formulated to help reverse malnutrition and provide key nutrients that children need to thrive.
"It's a great way for a church to get involved and pull people in from the community that may not otherwise come through the doors here at Stonebriar," volunteer Jake Howard said. "It's a way for businesses to get together with church, a way for new people to meet each other and learn how to serve a community in need. "
Stonebriar Community Church officials said they plan on having 5,000 volunteers help with the food-packing operation.