Thomas Jefferson High School Shooting: Students return to class with extra security
DALLAS - There is extra security at Thomas Jefferson High School in Dallas Thursday as students return to class following Tuesday's on-campus shooting that injured a student.
Meanwhile, Dallas ISD police said someone was arrested for that shooting.
The principal at TJHS declined to comment Wednesday about the condition of the student who was shot. That student was reportedly hit in the arm and is expected to survive. 
The shooting happened in the parking lot after classes were dismissed Tuesday afternoon.
Dallas ISD Superintendent Dr. Stephanie Elizalde said two people in a car pulled up to the student who was standing in the lot and opened fire.
The suspects drove off but on Wednesday night the district announced the person responsible for the gunfire had been arrested.
No further details about the suspect or the arrest were provided in a letter to parents.
The superintendent described what happened as an isolated crime but said there would be enhanced security on campus when students returned to classes Thursday. The school was closed on Wednesday.
"We will absolutely have an increased police presence the rest of the week at a minimum," Dr. Elizalde said.
"We are okay. We will continue to be okay because the TJ family is strong," said Principal Ben Jones.
Officials said Tuesday's violent encounter was captured on campus security cameras. That video has not been released to the public.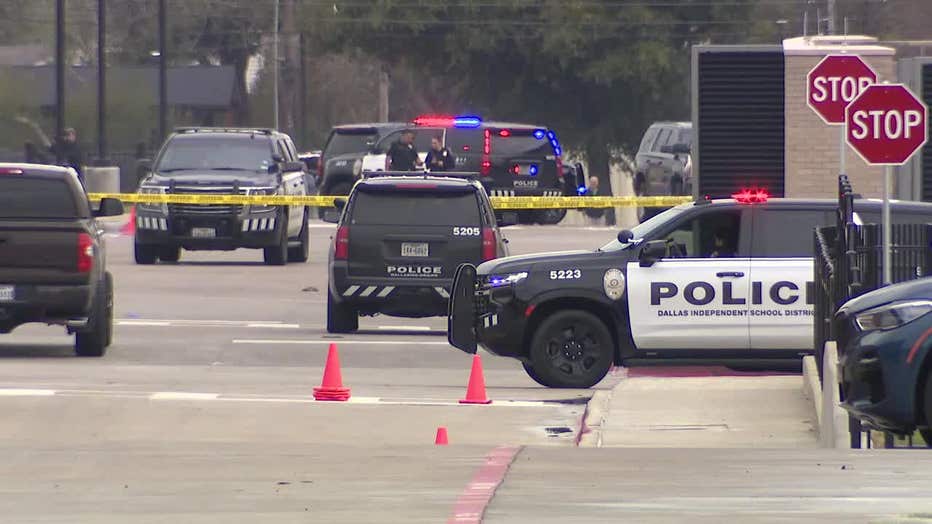 Dallas ISD's police department is leading the investigation. The Dallas Police Department is providing support.
Dr. Elizalde said the district will look into ways to better secure campus parking lots on a long-term basis.
She said the state legislature could help with increased funding for school safety.