Third company to bring electric scooters to Dallas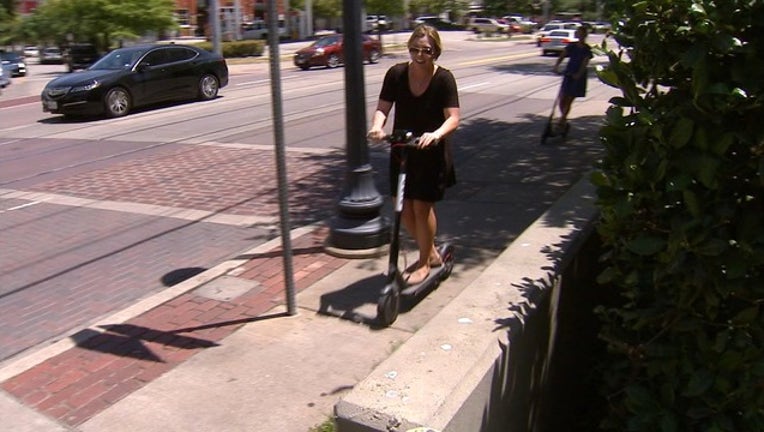 article
A third company is set to bring scooters to Dallas.
Razor USA plans to roll out 1,000 scooters, joining Bird and Lime as companies providing rental scooters for people.
A briefing for a Dallas council committee shows Bird has 3,000 scooters currently deployed and Lime has 2,000 scooters.  Lime also has 1,000 bikes on the streets and VBikes has 500.
Data from operators indicates that there have been 450,000 scooter trips since they were unveiled at the start of July. The average trip on a scooter is one mile and riders have ridden nearly 600,000 miles total on the scooters, so far.
The scooters are allowed in Dallas as part of a trial period from city officials. City staff has recommended that the six-month trial, set to expire at the end of 2018, should be extended another six months through mid-2019.