Things to do in Dallas this weekend: May 5-7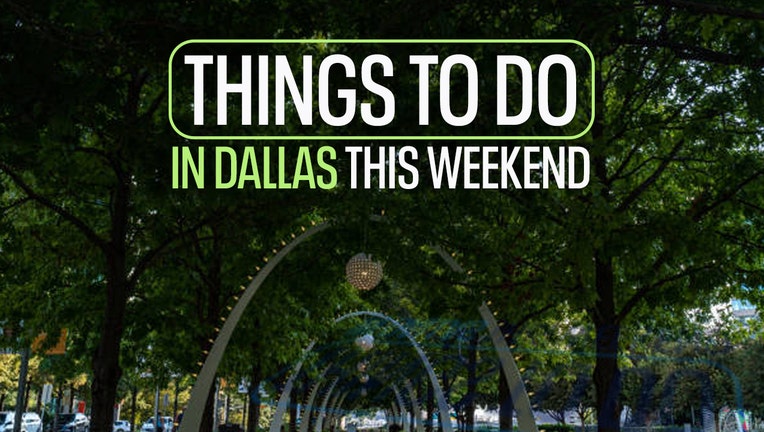 article
There is plenty to do in and around Dallas-Fort Worth this weekend.
Each week, FOX 4 will update viewers and readers on Things to Do in Dallas-Fort Worth and what to expect from the weather. Download the FOX 4 News App, follow FOX 4 on social media channels for weekly updates.
Scroll to the bottom of the page to get a peek at what we expect the weather to look like over the weekend!
Friday, May 5
Cinco de Mayo Celebrations
There are several Cinco de Mayo celebrations happening across North Texas this Friday with several restaurants offering discounts, deals and entertainment for the big day. There will be a Cinco de Mayo Festival at Four Corners Brewing Co. in Dallas, there will be a fiesta at Legacy Hall in Plano, parties at the new PGA District in Frisco, and Texas Live! in Arlington is putting on what they say will be the biggest Cinco de Mayo party in DFW. This is just the tip of the iceberg, look at locations near you for more celebrations.
Mayfest in Fort Worth
Fort Worth's premiere family-friendly festival is back! The celebration along the Trinity River features 40 bands performing on three stages, food, rides, bounce houses, petting zoos, performing arts groups and even a market where you can get some Mother's Day shopping done. The celebration starts on Thursday and runs through Sunday.
Tickets and Info Here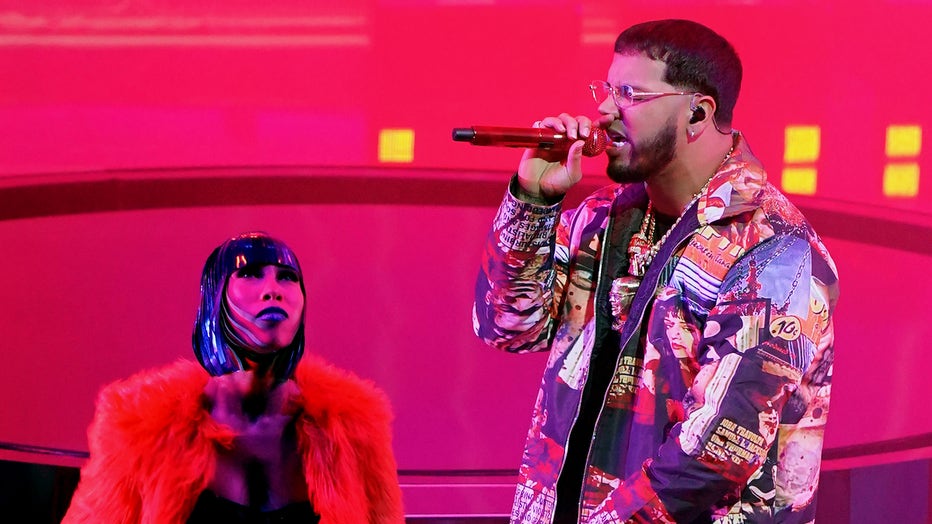 MIAMI, FLORIDA - NOVEMBER 17: In this image released on November 19, 2020, Anuel AA performs at the 2020 Latin GRAMMY Awards on November 17, 2020 in Miami, Florida. The 2020 Latin GRAMMYs aired on November 19, 2020. (Photo by Alexander Tamargo/Getty
Anuel AA: Legends Never Die World Tour at the American Airlines Center
Hip-hop and reggaeton performer Anuel AA is bringing his tour to Dallas. Emmanuel Santiago is hitting the road after singles from his album Las Leyendas Nunca Mueren topped the Billboard Charts. The Puerto Rican rapper has teamed up with names like Bad Bunny, Enrique Iglesias and Karol G in the past. Fans have been waiting for this show for a while, it was originally scheduled for August 28, 2022, but had to be postponed.
Tickets and Info Here
Dallas International Film Festival
DIFF is back and so are your chances to watch a ton of great movies. Dallas Film is screening more than 100 films from Friday, April 28 to May 5 at the Violet Crown Cinema in West Village Uptown. This year's festival includes a documentary on NBA star Stephen Curry, the story behind the infamous Star Wars Holiday Special, the anticipated movie Blackberry and a documentary about the life of actor Michael J. Fox and his struggle with Parkinson's.
Tickets and Info Here
Paul Reiser at Arlington Improv
Comedian, writer and actor Paul Reiser will be telling his hilarious stories at the Arlington Improv this weekend. The 'Mad About You' star will be performing standup on Friday and Saturday.
Tickets and Info Here
Saturday, May 6
Election Day
It is election day across Texas on Saturday! Many local races will be decided by voters, including races for mayor in Fort Worth, Arlington, Frisco, Richardson and more. There are also several school bond propositions and school board seats up for a vote.
Info Here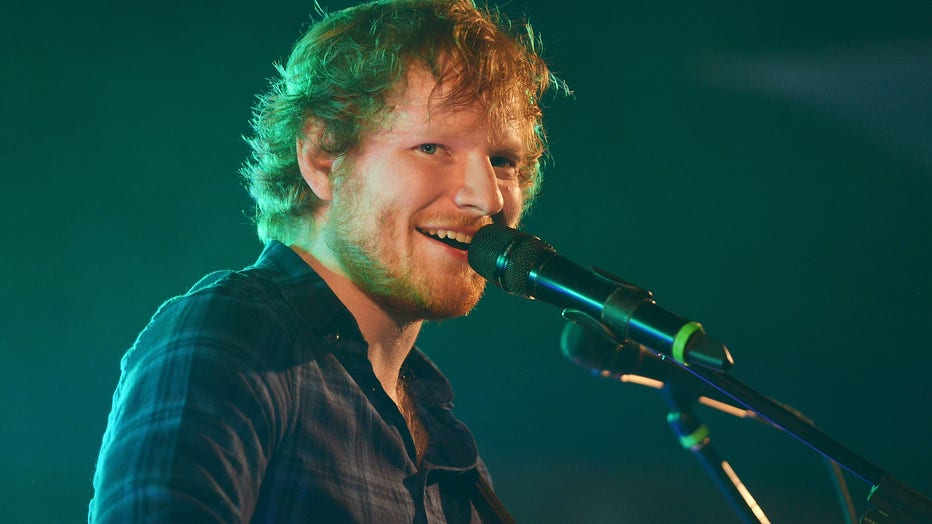 SOUTHWOLD, ENGLAND - JULY 17: Ed Sheeran performs on day 2 of Latitude Festival at Henham Park Estate on July 17, 2015 in Southwold, England. (Photo by Dave J Hogan/Getty Images)
Ed Sheeran at AT&T Stadium
Singer, songwriter Ed Sheeran will be in Arlington this weekend with his + – = ÷ x Tour. The tour happens to come to North Texas on the day that his new album 'Subtract' comes out. Sheeran will perform along with special guests Khalid and Dylan. Remember, no purses are allowed at AT&T Stadium, only clear bags and clutches!
Tickets and Info Here
Cottonwood Art Festival in Richardson
Check out the amazing creations of local artists at Cottonwood Park in Richardson this weekend. The festival is Friday and Saturday and features plenty of artwork and places for your kids to do some painting of their own! The festival is free to attend and will run from 10 a.m. to 7 p.m. on Saturday and from 10 a.m. to 5 p.m. on Sunday.
Info Here
Bike MS: Round-Up Ride 2023
A two-day bike ride to raise money for MS research begins this Saturday! The ride starts at Dr. Pepper Ballpark in Frisco and ends the next day in Sundance Square in Fort Worth. Right now they are on pace to raise nearly $1.5 million! Retired Good Day anchor Tim Ryan and his Team Ugly will be participating in the ride.
Info Here
One O'Clock Lab Band Spring Showcase at Bass Performance Hall
The Grammy-nominated UNT One O'Clock Lab Band holds its spring showcase at Bass Performance Hall this Saturday. The show closes out the 2022-2023 BNSF Popular Entertainment Series at Bass Hall.
Tickets and Info Here
Sunday, May 7
Black Heritage Celebration at Dallas Arboretum
This Saturday and Sunday take part in the 3rd annual celebration of Black heritage at the Dallas Arboretum. The celebration showcases Black designers, artists, entertainers and businesses. You can get into the celebration with general garden admission.
Tickets and Info Here
147th Westminster Kennel Club Dog Show on FOX
Sometimes it is just nice to kick back and watch something on TV. This Sunday, FOX is showing some of the world's top canine athletes. 350 of the top agility dogs will participate in the Master's Agility Championship on Sunday at 1 p.m.
Info Here  
Destination: Dinosaurs at the Dallas Zoo
Get transported back to prehistoric times with a new walk-through experience at the Dallas Zoo. More than 100 animatronic and static dinosaurs are coming to exhibits throughout the zoo. There will also be crafts, activities, fossil dig boxes and more. The experience opens to the public on Friday and stays open through September 30.
Tickets and Info Here
Lizzy McAlpine at House of Blues
She went viral on TikTok, and now she's headed to Dallas. Lizzy McAlpine brings her folk-pop songs to the House of Blues. Her song "Ceilings" blew up online and is one of her most popular songs. Doors open at 7 p.m.
Tickets and Info
Weekend Forecast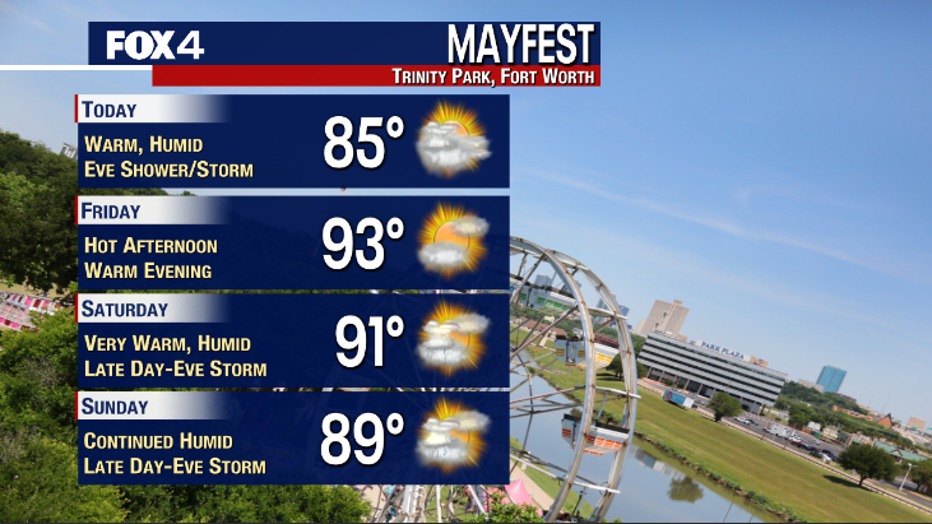 We are heading into one of the most fun weekends of the year! Mayfest is finally here, and here's your forecast. Late day/evening storm chances exist through the weekend. Not for everyone, but you will want to pay attention to the radar!
After the 80s on Thursday, the 90s return Friday and Saturday. The humidity really ramps up through the weekend, too. Hot, humid, and repeat! Shower/storm coverage will be anywhere between 30-40% during the heat of the day by Saturday and Sunday. The strongest storms could produce gusty winds and lightning. Pocket change-sized hail will also be possible in the strongest cells. Just stay weather aware! Grab the sunscreen and the water before heading to Fort Worth!