Things to do in Dallas this weekend: June 9-11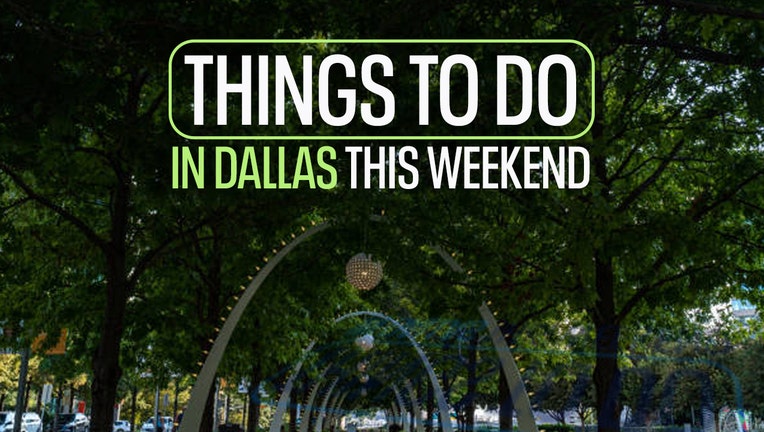 article
DALLAS - There is plenty to do in and around Dallas-Fort Worth this weekend.
Each week, FOX 4 will update viewers and readers on Things to Do in Dallas-Fort Worth and what to expect from the weather. Download the FOX 4 News App, follow FOX 4 on social media channels for weekly updates.
READ MORE: State Fair of Texas announces 2023 concert lineup
Friday, June 9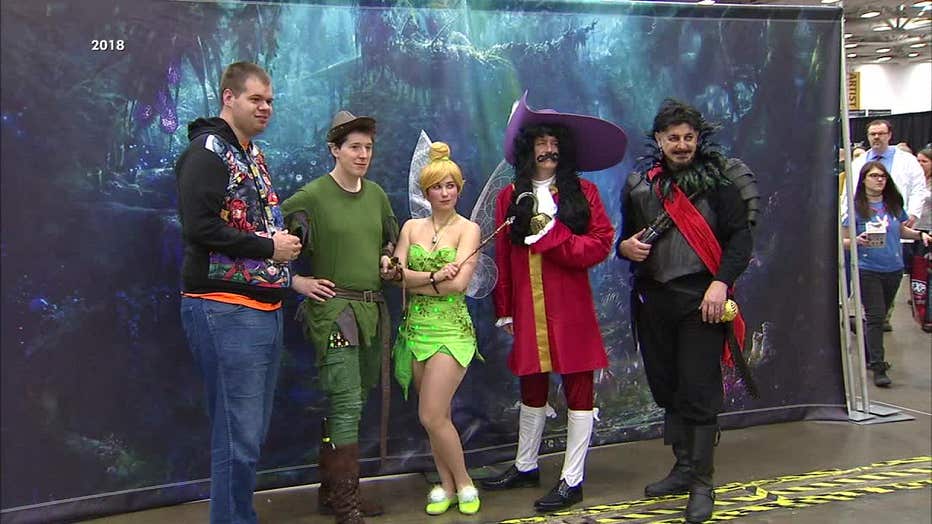 Fan Expo Dallas at the Kay Bailey Hutchison Convention Center
If you are a fan of comics, sci-fi, horror, anime, gaming or cosplay FAN EXPO is the place to be this weekend. There will also be plenty of celebs to talk for special meet and greets including Hayden Christensen, Chevy Chase, Carrie-Anne Moss, Jon Bernthal and Kevin Smith. FAN EXPO runs Friday through Sunday. Costumes aren't required, but they sure make things more fun!
Tickets and Info Here
 
Tommy Davidson at the Arlington Improv
Comedian Tommy Davidson knows a thing or two about making people laugh. The stand-up comic is performing several shows at the Arlington Improv this week. His shows started Wednesday night and he will have shows through Saturday.
Tickets and Info Here
Re:SET Dallas at Texas Trust CU Theatre
Many popular artists are coming to Grand Prairie this weekend for three days worth of concerts. On Friday, boygenius will headline the show, followed by Steve Lacy on Saturday and LCD Soundsystem on Sunday. Big Freedia, James Blake, IDLES, Jamie xx and more are also scheduled to perform.
Tickets and Info Here
Flamin' Hot on Disney+ and Hulu
Sometimes it is just nice to stay indoors. This weekend the movie 'Flamin' Hot' comes out. The story of Richard Montañez and his claims that he invented the Flamin' Hot Cheeto were turned into a movie by Director Eva Longoria. The spicy origin story will show up on streaming platforms on June 9.
Info Here
Saturday, June 10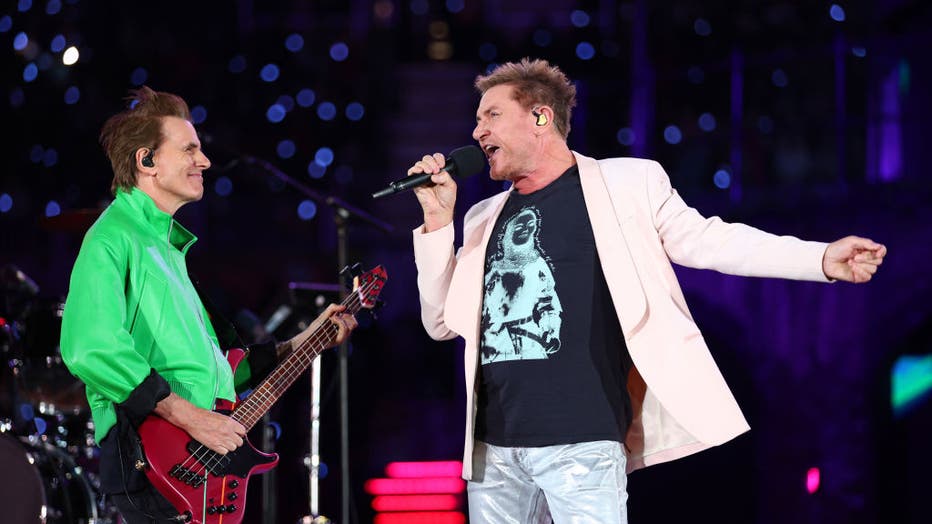 BIRMINGHAM, ENGLAND - JULY 28: Simon Le Bon (R) and John Taylor of Duran Duran perform during the Opening Ceremony of the Birmingham 2022 Commonwealth Games at Alexander Stadium on July 28, 2022 on the Birmingham, England. (Photo by Elsa/Getty Images
Duran Duran at the American Airlines Center
Are you hungry like the wolf? Do you like to dance on the sand? Duran Duran is heading to the AAC on Saturday for their FUTURE PAST tour. Bastille + Nile Rodgers & CHIC are opening. Doors for the concert open at 6 p.m.
Tickets and Info Here
Frisco Fire Safety Town
Teach your kids fire safety while they have fun. You can explore a fire engine, learn about pedestrian safety, as well as Jeep and bike rides. The event is held at the fire station on Gary Burns Drive.
Info Here
Parker McCollum at Dos Equis Pavilion
Country artist Parker McCollum will perform this weekend at Dos Equis Pavilion in Dallas. Larry Fleet and Gary Allan will also perform.
Tickets and Info Here
Unique ZimSculpt at the Fort Worth Botanic Garden
Hundreds of Zimbabwean sculptures are on display this summer at the Fort Worth Botanic Garden. Known as Shona sculpture, these pieces are carved from various types of serpentine and semi-precious stone, often weighing tons, and can be as large as seven feet tall! Visitors can purchase any of the sculptures on display in the Garden. There will also be plenty of artists on site. You can see the statues any time between now and July 30.
Tickets and Info Here
Sunday, June 11
Miss Saigon at Casa Mañana
The emotional play set in Saigon during the Vietnam War heads to Fort Worth. Esteemed actor Lou Diamond Phillips stars as The Engineer in the performance. Shows will be held until June 11.
Tickets and Info Here
Trejo's Tacos & Music Expo at Opium Discotec Arlington
Actor Danny Trejo is celebrating tacos and music this weekend. In addition to a competition for the best tacos in DFW there will be live performances by Baby Bash, Frankie J and more!
Tickets and Info Here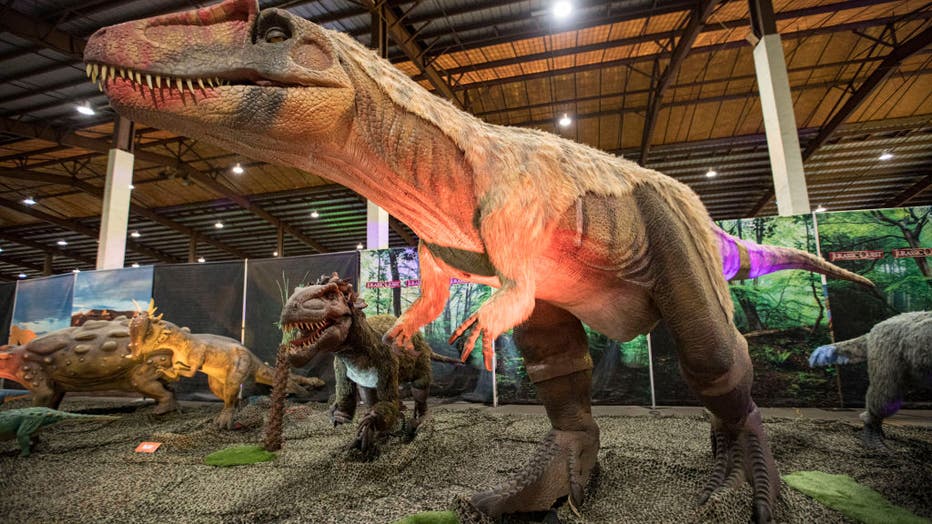 DEL MAR, CALIFORNIA - JANUARY 21: General view of nimatronic dinosaurs on display during a press review of Jurassic Quest at Del Mar Fairgrounds on January 21, 2022 in Del Mar, California. (Photo by Daniel Knighton/Getty Images)
Jurassic Quest at Fair Park
See a T-Rex, raptor, Spinosaurus and more! See life-sized animatronic dinosaurs with lots of opportunities to take photos. The event is perfect for Dino lovers of all ages. The show is at Fair Park from Friday to Sunday.
Tickets and Info Here
Texas To-Do List
While there are a lot of events this weekend there are also plenty of great things you can check out anytime! This week on the Texas To-Do List we are featuring the National Videogame Museum in Frisco. Relive the history of video games while getting to play some of the all-time greats.
See our full story here: https://www.fox4news.com/texas-to-do-list/national-videogame-museum-texas-to-do-list