Texas To-Do List: National Videogame Museum
FRISCO, Texas - Whether you consider yourself a video game expert or simply want to indulge in a nostalgic trip down memory lane with your Atari, there is a place in North Texas that should be on your weekend plans. Located in Frisco, the National Video Game Museum (NVM) stands as a mecca for gaming enthusiasts from around the world.
Founded and directed by John Hardie, the NVM distinguishes itself as the sole dedicated videogame museum in the United States. Unlike other museums that merely showcase games, NVM takes an interactive approach to present the captivating history of video games.
"So the National Videogame Museum is a collection of the history of video games, presented in an interactive format. It's one thing to talk about a game, or show it, but if the person can't actually interact and have fun with it, it leaves a little to be desired," Hardie explained.
MORE FROM THE TEXAS TO-DO LIST
The museum boasts a vast collection that entices visitors to not only see but also play with the exhibits. NVM's allure lies in its ability to immerse visitors in various gaming environments. From an 80s bedroom recreation to an 80s living room and even an 80s arcade, each exhibit transports visitors back in time.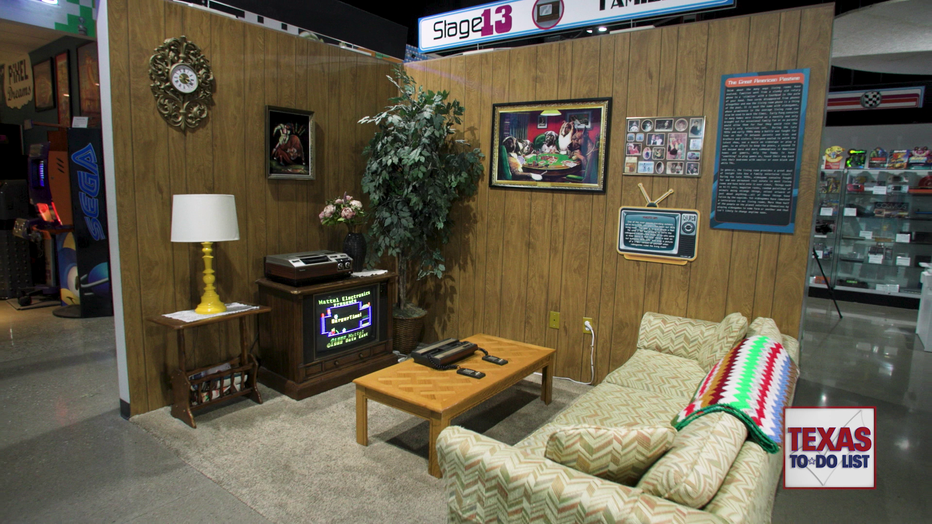 "All of these components take you back in time to what it was like. You're actually sitting in what looks like grandma's living room from the late seventies, early eighties," Hardie said.
Covering an expansive 10,000 square feet, the museum offers an impressive array of games. However, Hardie is quick to point out that this collection represents only a fraction of what they have. Due to space constraints, not every console can be played. Nevertheless, visitors can expect to encounter familiar systems like Nintendo NES and Sega Genesis. 
"What is nice about that is also certain exhibits brings a level, I like to say 'of fairness'. So, mom and dad can get on giant pong and kick some butt on little Timmy, because he's not too familiar with pong, right? So it gives the parents an advantage that they don't have with some of these modern games today," Hardie said.
Keeping its roots firmly planted in Texas, the NVM commissioned local artists to hand-paint all the artwork adorning the museum's walls.
Hardie highlights the remarkable work of Anna Terry, a single artist responsible for the stunning giant mural that captivates visitors.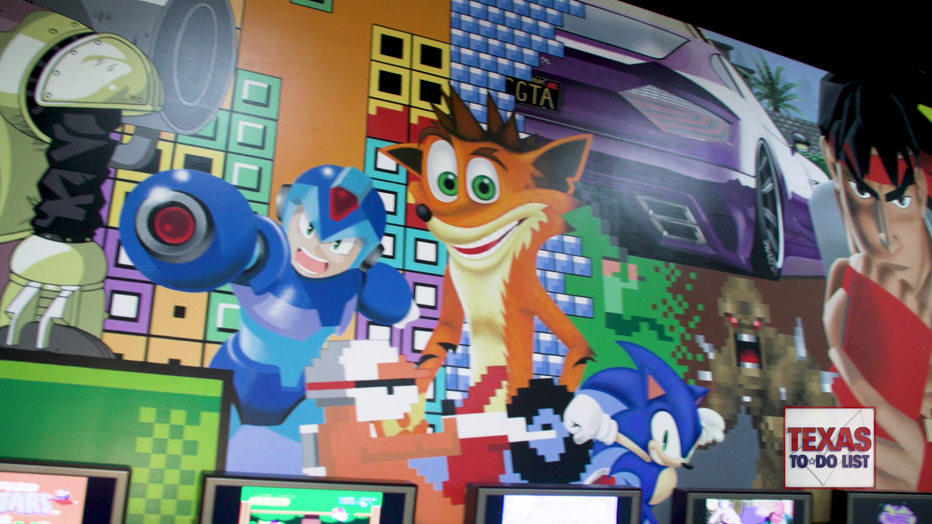 Beyond its commitment to preserving gaming history, the NVM aims to foster future talent in the tech field. The museum offers scholarships to local high school seniors interested in pursuing careers in technology. The scholarships include a "Women in Technology" category open nationwide, a Frisco resident scholarship, a Texas resident scholarship, and a Texas Title I scholarship.
Looking ahead, the NVM has ambitious plans for expansion. Hardie envisions a future generation of the museum encompassing a staggering 50,000 to 60,000 square feet, featuring research libraries and additional attractions.
"Basically this little Disneyland of video games that we want to create," he said.
To learn more about the National Videogame Museum click here.
It's a planner, it's a motivator, it's a challenge!  Get out and experience the wonder and fun around you with FOX 4's curated list of fun and unusual activities all across north Texas. Keep checking back as the list keeps growing. Got a suggestion for us? Email us here.