Things to do in Dallas this weekend: January 13-15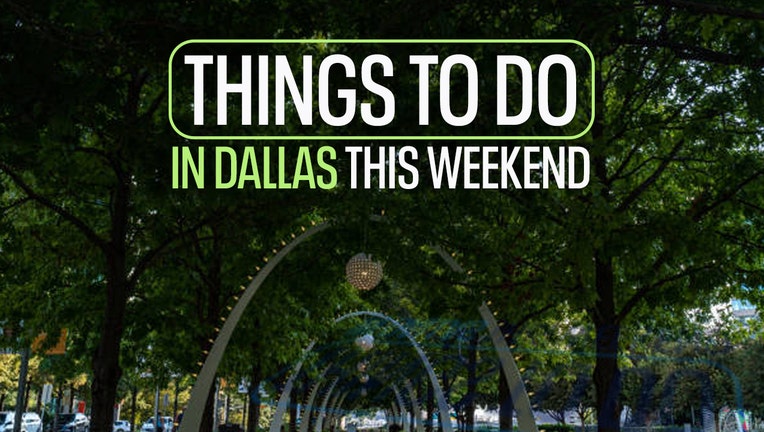 article
DALLAS - There is plenty to do in and around Dallas-Fort Worth this weekend.
Each week, FOX 4 will update viewers and readers on Things to Do in Dallas. Download the FOX 4 News App, follow FOX 4 on social media channels for weekly updates. 
Friday, January 13
Fort Worth Stock Show & Rodeo
The Fort Worth Stock Show and Rodeo kicks off on Friday. The event at the Will Rogers Memorial Center and Dickies Arena is expected to draw in more than a million people over its three-week run. Visitors can watch rodeo performances, as well as livestock and horse shows. Junior livestock competitions will be a big part of the event. There's also shopping, food vendors, a midway, and concerts for families to enjoy.
More Info: www.fwssr.com 
RELATED: 2023 Fort Worth Stock Show and Rodeo opens this weekend
Jeff Dunham "Seriously!?" Tour
Comedian and ventriloquist Jeff Dunham will perform live at 7 p.m. Friday at the American Airlines Center. His popular companions Walter, Bubba J and Peanut will join him on stage to share some of their hilarious observations about 2023.
More Info: www.jeffdunham.com/tours/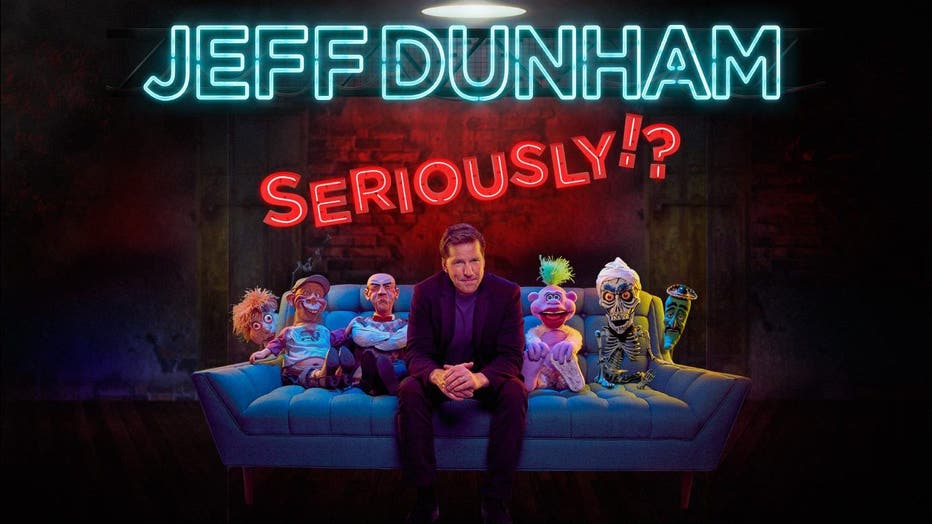 Jeff Dunham and his friends stop in Dallas for their Seriously!? tour on Friday, January 13.
"Skinamarink" at The Texas Theater
What better way to celebrate Friday the 13th than watching a horror movie? "Skinamarink" follows two children who wake up in the middle of the night to find their father is missing. Even more mysteriously, all the windows and doors in their home have vanished. The Friday show at The Texas Theater in Oak Cliff starts at 9:30 p.m. 
More Info: thetexastheatre.com/film/skinamarink/
Saturday, January 14
Little Sweetheart Dance in Plano
Plano's Little Sweetheart Dance is for fathers (or father figures) and their daughters (4-14 years old). The event encourages families to make memories while enjoying an evening of music, refreshments, and fun photos. 
More Info: www.plano.gov/1059/Little-Sweetheart-Dance
Epic Waters Birthday Bash
Grand Prairie's indoor water park is celebrating its 5th birthday with special activities, live performances, and prize giveaways from 10 a.m. Saturday until 8 p.m. Sunday. 
More Info: epicwatersgp.com/event/epic-birthday-bash/
Hamid Rahmanian's Song of The North 
This Titas/Dance Unbound performance comes to the Moody Performance Hall on Friday and Saturday. It features nearly 500 handmade puppets to tell the story of Manijeh, "a courageous heroine who uses her strength and determination to rescue her beloved and prevent war." The show which celebrates culture and unity incorporates large-scale shadow puppetry, projected animations, music, movement and theater.
More Info: www.attpac.org/on-sale/2023/hamid-rahmanians-song-of-the-north/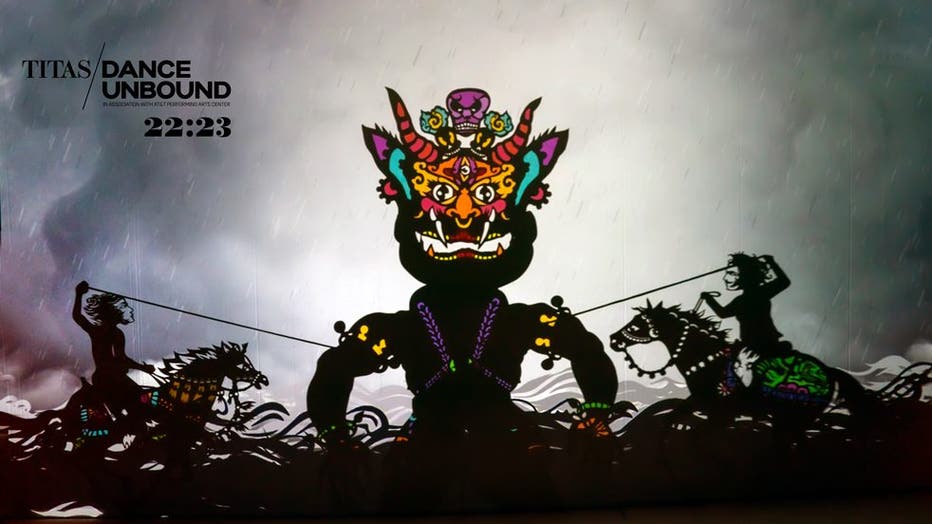 See Hamid Rahmanian's Song of The North Friday and Saturday at the Moody Performance Hall.
Shen Yun in Dallas
This breathtaking dance and musical performance shares classical stories about China's rich cultural heritage. It's in town again at the Winspear Opera House through Sunday.
More Info: www.shenyun.com/dallas 
Sunday, January 15
Cirque Italia in Frisco
Cirque Italia, a spectacular aquatic circus show, is in town through Monday. The big top is located in the Stonebriar Center parking lot in Frisco. The show features acrobats performing over a unique stage that holds 35,000 gallons of water.
More Info: cirqueitalia.com
Las Colinas Bridal Show
This upscale bridal show features new wedding trends, professional wedding businesses, fashion shows, door prizes, and giveaways. It runs from noon to 5 p.m. Sunday at the Irving Convention Center. You can find a $1 admission discount coupon by registering online. 
More Info: bridalshowsinc.com/show.html?show.id=8403
La La Land Brunch
Enjoy a delicious brunch from Alamo Drafthouse's special menu while watching a screening of La La Land staring Ryan Gosling and Emma Stone. Show times are available at close to noon at Alamo Drafthouse's Richardson, Cedars and Las Colinas locations.
More Info: drafthouse.com/dfw/event/brunch-screenings-la-la-land-brunch?cinemaId=0703&sessionId=36103
Amazing Scavenger Hunt Adventure – Dallas
Grab a few friends and head to Union Station in Dallas on Sunday to find some of the city's hidden gems. This smartphone-guided event turns the city into a giant game board and a fun scavenger hunt.  The cost is $44 per team but you can start whenever you want and play at your own pace.
More Info: www.urbanadventurequest.com
Free Things to Do This Weekend
MLK Parades, Festivals, and Events
There will be a wide variety of events over the weekend celebrating the life and history of Dr. Martin Luther King Jr. Dallas, Fort Worth and other cities will have parades either on Saturday or Monday when the holiday is observed. Dallas, Arlington, and Garland will have festival-like events with fun for the whole family. The Dallas Holocaust and Human Rights Museum is also offering free admission on Monday with special gallery talks and film screenings.
See All: 2023 MLK Day parades and events in North Texas
Lunar New Year Festival
Asia Time Square in Grand Prairie is hosting a free two-weekend event to celebrate the new year. It features music, dance, food, art, and vendors. Best of all… it's free with free parking.
More Info: asiatimessquare.com/events/lny2023/ 
Three Kings Day Celebration
Head over to the Latino Cultural Center in Dallas from 5-9 p.m. Saturday for a free family-friendly celebration of the Epiphany or Celebración del Dia de Los Reyes Magos. The event is sponsored in part by the City of Dallas Office of Arts and Culture, Latino Cultural Center, AARP Texas, and the Puerto Rican Association of Dallas-Fort Worth. 
More Info: www.facebook.com/events/493174299469288
Fishing Derby & Outdoor Adventures Open House
Dallas Parks and Rec is hosting a free fishing derby and outdoor adventures open house on Saturday from 10 a.m. to 1 p.m. at Samuell Farm in Mesquite. Kids ages 16 and under can participate in the fishing derby to win prizes. Poles are provided if needed. And the whole family can try out everything the award-winning Outdoor Adventures Program offers, including archery, kayaking, mountain biking, and geocaching.
More Info: hwww.dallasparks.org/580/6782/Outdoor-Adventures-Special-Events