2023 Fort Worth Stock Show and Rodeo opens this weekend
FORT WORTH, Texas - Fort Worth's longtime tradition is nearly back. The Fort Worth Stock Show and Rodeo kicks off on Friday.
The event at the Will Rogers Memorial Center and Dickies Arena is expected to draw in more than a million people over its three-week run.
"1.2 million is what we hit the last two years. We've a great 10-day forecast," said Matt Brockman, Fort Worth Stock Show and Rodeo spokesman.
Visitors can watch rodeo performances, as well as livestock and horse shows. Junior livestock competitions will be a big part of the event.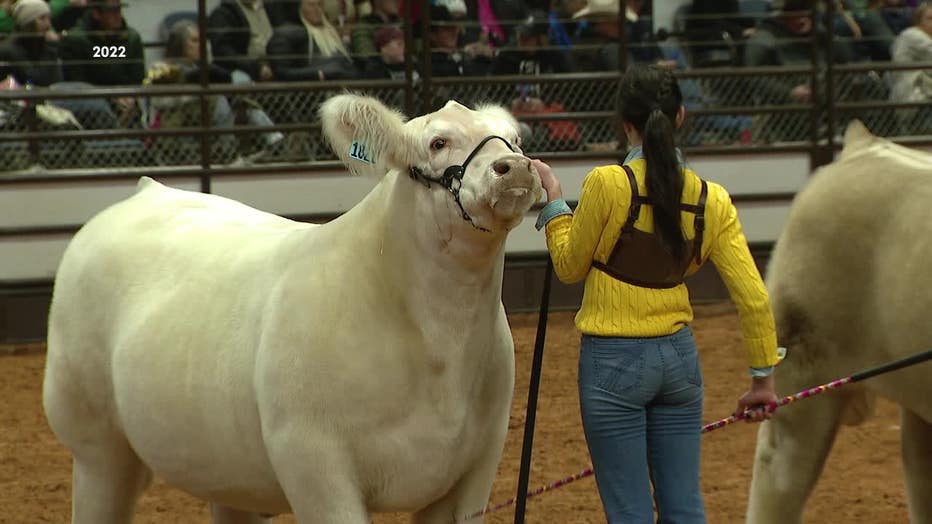 There will be quarter horses spinning on a dime, riders reigning, roping, and lots of cow work.
"It's a rush. Cow events are so much fun. You never know what that cow is going to do, so when you go down there and that cow comes out of the arena at the end, you just feel your heart start going faster," event participant Suzette Jolley said.
MORE: Fort Worth News
There's also shopping, food vendors, a midway, and concerts for families to enjoy.
On the eve of opening day, there was last minute preps and excited vendors.
"Hopefully we sell everything we have, plus some. Hopefully I have to go back to the dealership to get more stuff to bring up here," Drake Richard said.
So whether you're a first timer or someone like Danna Ganske and her family, who are one of the show's longest participating vendors, the 126th Fort Worth Stock Show and Rodeo has something for you to see, do, and eat.
"We've been here since my mom was 8 or 9 years old. She was born in 1944," Ganske said.
"That corndog or that turkey leg, that funnel cake. It's just coming out in a laid back environment and connecting to what makes Fort Worth the most unique city in the state of Texas," Brockman added.
The event ends on Feb. 4.
For more information, visit www.fwssr.com.