Texas state troopers take injured colleague's daughters to Daddy-Daughter Dance
NAVARRO COUNTY, Texas - State troopers stepped in to take an injured colleague's daughter to a Daddy-Daughter dance he couldn't attend.
DPS trooper Curtis Putz was investigating a crash on I-45 in Navarro County during February's winter storm when he was hit by another vehicle.
Putz suffered several broken bones, including a broken hip, pelvis, femur, ribs, forearm and shoulder, according to his wife.
He also had a lacerated liver, lacerated arteries and road rash.
While Putz is on the long road to recovery several DPS troopers went the extra mile to share a special moment with his family.
Five DPS troopers showed up to take Putz's two fifth grade daughters to their final Daddy-Daughter dance.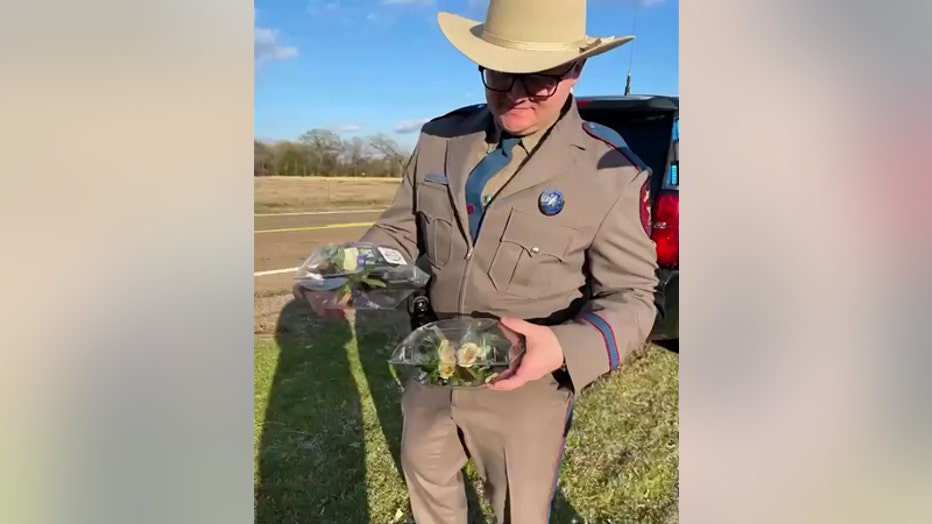 The troopers brought the girls flowers and escorted them in freshly washed patrol cars.
Putz's wife Tosha said her husband was proud and thankful for his brothers in blue.
"I know it's cliché, but they have restored my faith in humanity," Tosha Putz told FOX 4.
Putz asks everyone to slow down and move over if you see an emergency vehicle on the side of the road.