Texas judge orders ex-teacher to stay away from student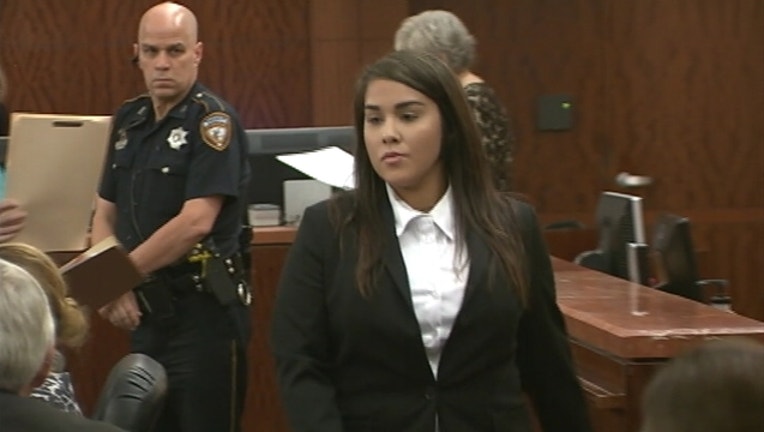 article
HOUSTON (AP) — A judge has ordered a former Houston-area teacher to stay away from minors and have no contact with a boy with whom she maintained a sexual relationship that resulted in her pregnancy.
Twenty-four-year-old Alexandria Vera appeared in court Friday to learn the conditions of her release from jail after earlier posting a $100,000 bond. She's charged with continuous sexual abuse of a child.
Vera was an English teacher in the Aldine school district and the boy was a 13-year-old she met last summer. She's since been fired.
Court documents show the boy's parents didn't object to their relationship. She told a district investigator they were "very supportive and excited" when she disclosed her pregnancy.
A probable cause document said she aborted the pregnancy after a child welfare investigator questioned her.