Texas House moves forward with medical cannabis bill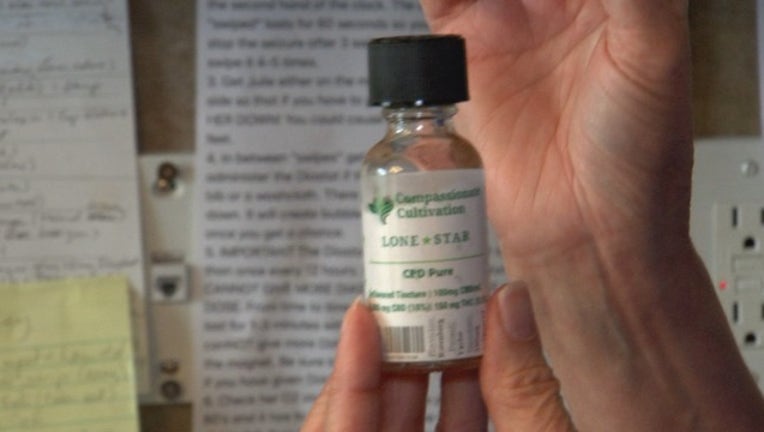 New legislation would give more Texans access to some forms of medical cannabis.
The Texas House passed the bill that would allow people with certain illnesses to use the alternative medicine.
Under the 2015 Compassionate Use Act, Texans with a rare form of epilepsy can already use medical cannabis as treatment. The new bill would expand the list of debilitating illnesses that can legally access it.
House Bill 1365 would add Alzheimer's Crohn's Disease, Muscular Dystrophy, PTSD and autism, among others.
Medical cannabis has low levels of THC, the element in marijuana that produces a high. It also has very high levels of CBD, the chemical element in marijuana that doesn't produce a high but has many reported health benefits.
The effects can be different in each patient but some families say they've seen dramatic improvements after using the alternative medicine.
Lora Taylor's daughter, Julie, used to have an average of up to 95 seizures a month.
"Most of her seizures are anywhere from 3 to 25 minutes. The first 30 days that she started with the CBD oil, that was reduced to two 10-second seizures," she said. "She used to not be able to move her arms and put her arms down at all."
Julie has intractable epilepsy. It's the rare form of the disease that is, under the current law, one of the only qualifying conditions eligible for medical cannabis.
HB 1365 will still need a final stamp of approval in the House. Then it faces major hurdles in the more conservative Texas Senate before it can go to the governor's desk.