Texas House bill would require college athletes to compete as gender assigned at birth
DALLAS - This week, a number of bills impacting the transgender community are being debated and moving forward.
One discussed in a House committee Monday would require prospective college athletes to compete as the gender that matches their sex at birth.
Last session, lawmakers passed a law requiring grade school children play sports according to their gender at birth.
Now, the Republican-majority Legislature is poised to do the same for college sports.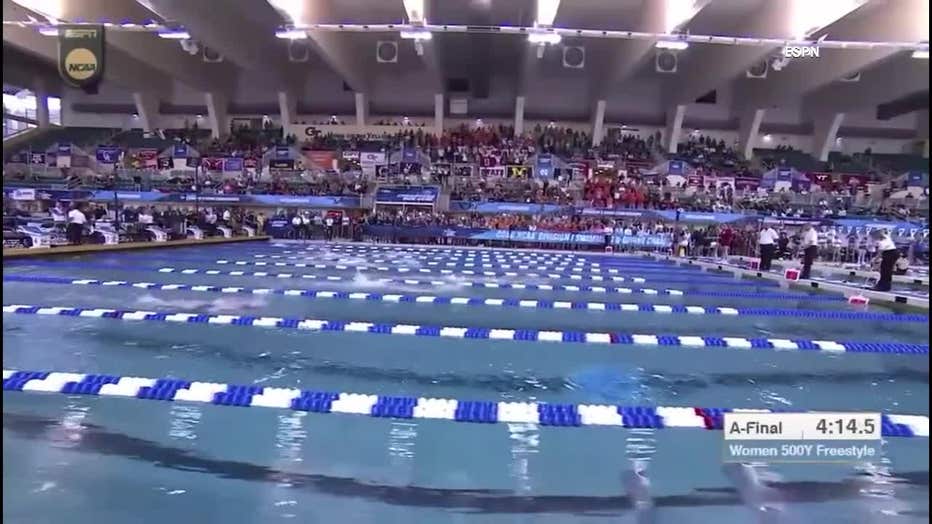 The topic of transgender athletes has continued to make headlines in recent years. 
Most notably in 2022 when Lia Thomas, a transgender woman, became the first to win a Division I NCAA title in any sport. 
Riley Gaines, a former University of Kentucky all-American swimmer, competed against Thomas. Gaines and others testified before the Texas House Higher Education Committee Monday as it considered moving forward with a bill the Senate already approved. 
The bill would make transgender college athletes compete in the sport associated with the gender assigned at birth. 
"Make no mistake about it, by allowing Thomas to displace female athletes, the NCAA intentionally discriminated on the basis of sex," Gaines said.
While supporters of the bill testified about what they call an unfair advantage men have over women, Euless-native Mack Beggs spoke from a different perspective. Beggs transitioned to a man but was forced to compete with female wrestlers. 
"And for you to take sports from transgender students in college after you already harmed them in K-12 is just being cruel from cruelty's sake," Beggs said.
While at Euless Trinity, Beggs went on to win the Texas state championship twice. He says college sports organizations should regulate college sports rather than lawmakers. 
"Bills like this one are hateful and deadly. Trust me, I know," Beggs said. "A recent study by Texas Children's Hospital, a hospital which I was under care, recently reported an 800% increase in the number of ER visits from youth with suicidal thoughts."
There's another bill targeting the trans community that's even closer to the governor's desk. The bill would ban gender-affirming care for transgender youth. It's already passed the Senate and is poised to pass the House as early as Tuesday.