Texas bulldog wins AKC's national championship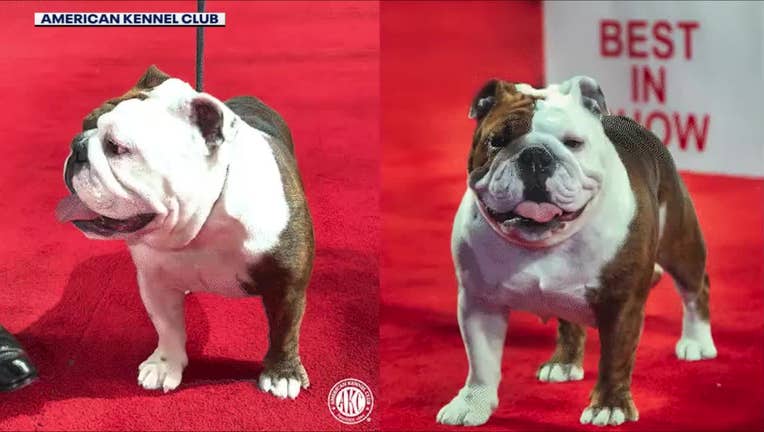 article
A Texas bulldog named Star is shining brightly after winning "Best in Show" at the American Kennel Club's National Championship.
The 3-year-old dog beat out more than 5,000 competitors to earn the title and a $50,000 cash prize.
The contest was held last month in Orlando, but organizers didn't announce the results until Monday.
White Rock Lake wildlife photographer shares his joy of capturing animals in their natural habitat
Star's owners are from Glen Rose in Somervell County, about 55 miles southwest of Fort Worth.