Shootout at Tarrant County strip club leaves 1 dead, 3 injured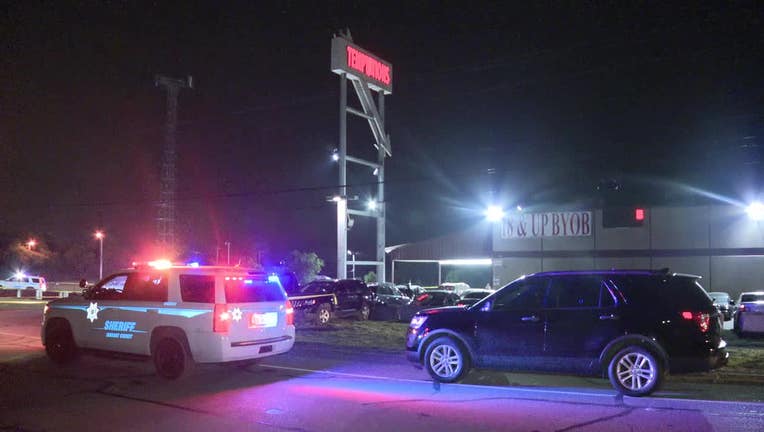 article
FORT WORTH, Texas - The Tarrant County Sheriff's Office is investigating a shooting at a strip club early Sunday morning that a Tarrant County commissioner said left one person dead and three others injured.
The shooting was reported just after 3 a.m., at Temptations Cabaret, located on Camp Bowie West Boulevard.
The sheriff's office said a customer was asked to leave after there was a fight in the club.
The customer had a gun and fired at people in the parking lot, injuring three people.
Armed security returned fire, hitting the shooter. He later died at a hospital.
The three people who were injured by gunfire were taken to hospitals and are expected to survive.
Tarrant County Commissioner Manny Ramirez said Temptations has "a clear pattern of dangerous criminal activity," including "multiple homicides, numerous aggravated assaults, and dozens of drug related offenses."
He has called for the business to be closed down due to the criminal activity it brings.
"This business has caused damage to our Tarrant County communities for too long. Enough is enough," Ramirez said in a statement.