Teenage boy in critical condition after shooting at Fort Worth high school parking lot
FORT WORTH, Texas - A teenage boy was taken to the hospital in critical condition after reportedly being shot in the Eastern Hills High School parking lot in Fort Worth.
The shooting happened Monday around 5:20 p.m. at the school parking lot in the 5700 block of Shelton Street.
Police say a teenage boy was shot in the neck and rushed to a hospital with what they are calling critical injuries. 
Video from SKY 4 shows a gun on the ground surrounded by cones before it was taken into evidence. It's unclear if that is the weapon used to shoot the victim. There were also bloody clothes next to a curb. 
There were several cars are parked in the parking lot, but it's unclear if any of them belonged to the people involved in the shooting.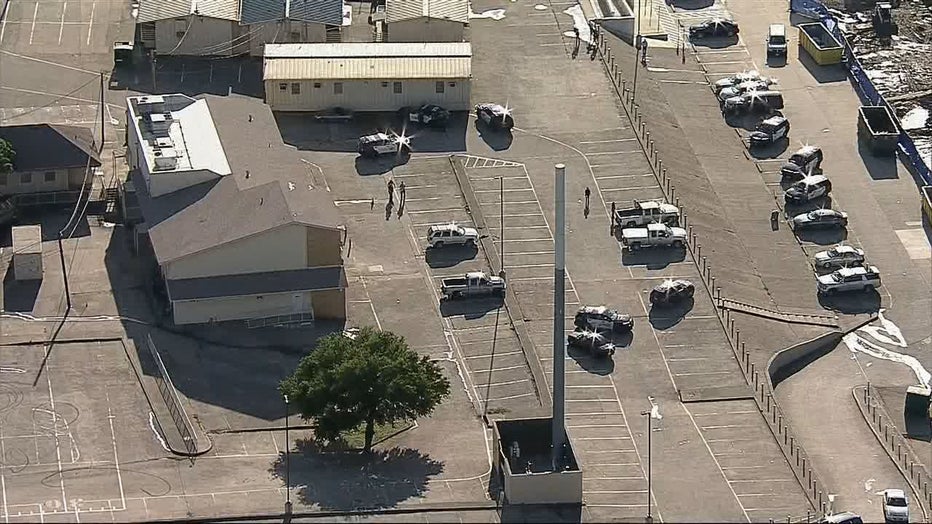 Police believe it all started from some sort of fight in the parking. Police say the other people involved remain at large.
It's unclear if police know who they're looking for. They've only said no one is currently in custody.
Police also have not said whether the victim was a student at Eastern Hills High School, attended school somewhere else or doesn't attend school at all. His age has not been released.
It's also unclear if the other person or people involved in the shooting are students.
Kajuana Gales' daughter was set to go to school at Eastern Hills in the fall. But after this, she says she's terrified to send her child here and is reconsidering. 
"We are probably not going to go there," she said. "We are going to think of some alternatives. Because at this point, school isn't safe for your kids. It's not. It's inevitable if these kids don't get it together. I don't know what to say this is somebody's baby somebody's child. There are no words. I couldn't imagine how any parent would feel if they got a phone call that something happened to their kid." 
Fort Worth ISD is still in their school year until the end of next week. Parents walking by say there was a volleyball game Monday at Eastern Hills.