Teammates attend Utah football player Aaron Lowe's funeral in Mesquite
MESQUITE, Texas - University of Utah football player and West Mesquite High School graduate Aaron Lowe was laid to rest surrounded by family and teammates.
Lowe was killed in a shooting last month outside of a house party in Salt Lake City and a 22-year old suspect was arrested in his murder.
Lowe was dressed in his football uniform one last time as his family, along with his football family, said their final goodbyes. 
"We view each of these players on our teams as our sons, and the teammates, they're all brothers. That's how we operate at the University of Utah, and we lost a loved one, we lost a brother," said Utah Coach Kyle Whittingham.
Lowe's coaches and teammates flew in from Utah to pay their final respects.
"What our obligation is, we gotta be not just better, we gotta be 22 percent better, 22 percent better," said Utah Cornerbacks/Special Teams Coach Sharrieff Shah.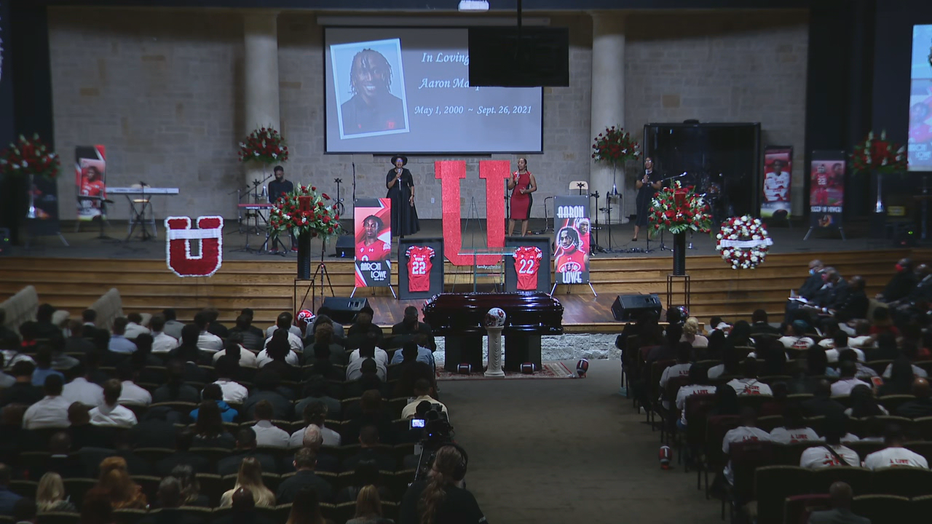 RELATED: Utah football player from Mesquite killed in house party shooting
Lowe was killed on September 26. Another woman was also shot but survived.
Salt Lake City police arrested Buk M. Buk, 22, thanks to tips from the public, but have not released a motive. 
"We're all going to give 22 percent better. That win last night was definitely for Aaron," said LaCarea Pleasant-Johnson.
Lowe is the second player the team has lost due to gun violence in less than a year. Last December, Ty Jordan was killed in a shooting in Denton. 
Lowe wore the No. 22 in honor of his friend and teammate and was the first recipient of the Ty Jordan Memorial Scholarship.
Now both friends and teammates will live on through memorial scholarships in their name and the school will retire No. 22.
"Be 22 percent better because that was Aaron's number, before him it was Ty Jordan's number. That number is not going to be anybody else's number," Shah said.
RELATED: Arrest made in shooting death of Utah football player from Mesquite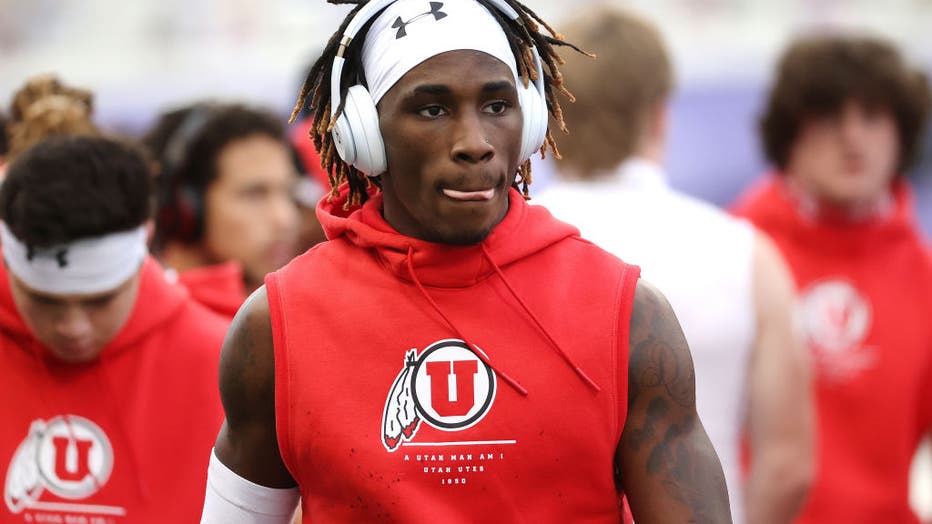 Aaron Lowe #2 of the Utah Utes looks on before their game against the Washington Huskies at Husky Stadium on November 28, 2020 in Seattle, Washington. (Photo by Abbie Parr/Getty Images)