TCU's Patterson says wife probably not happy about Boykin assault allegations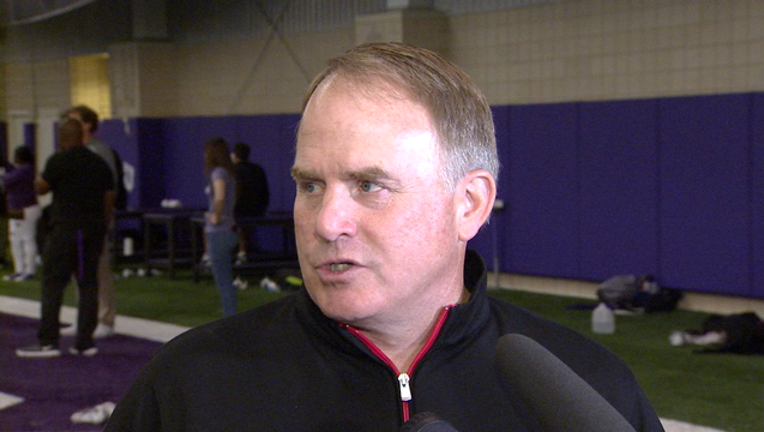 TCU football coach Gary Patterson didn't directly answer a question about his former quarterback's legal troubles on Friday.
Trevone Boykin is out on bond for a charge of aggravated assault with serious bodily injury. Boykin is accused of beating Shabrika Bailey unconscious last week at his Mansfield home.
Police say surveillance video shows him punching Bailey then dragging her through the home.
"Everybody knows he's been a part of our program, what we teach. He's been a Frog but he also understands that I have a lady at home, Mrs. P, that she's probably not very happy right now," Patterson said at TCU's Pro Day. Patterson was referring to his wife, who is considered by many players to be the mother of the team.
According to the arrest warrant affidavit, Bailey told police the two were arguing last week about a pending criminal case the two were involved in last year.
The pair was arrested in Uptown Dallas following a car crash in March 2017. Bailey was driving and Boykin was charged with drug possession. Court records show she is currently serving probation for intoxication assault for that crash and Boykin's drug charge was dismissed.
Bailey has filed an emergency protective order against Boykin after last weeks alleged assault.