Suspects caught on camera breaking into Irving mailboxes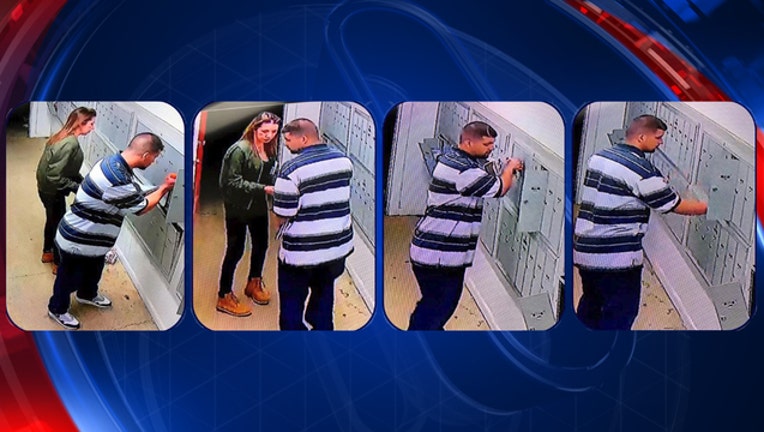 IRVING, Texas - Irving police are working to identify a man and woman who broke into mailboxes and stole other people's mail.
The mail theft happened at 1:30 a.m. on April 2, at the mailboxes in the 2000 block of Esters Rd. in Irving.
Police have released surveillance photos of the suspect in hopes that the public can help identify them.
The female suspect appears to have a scar below her right eye, while the male suspect has a distinct bald spot line from the right side of his hairline to the top of his head.
The suspects appeared to be driving a dark colored, four-door Chevrolet Malibu with damage over the passenger side rear tire.
There may have also been a third suspect inside the vehicle who never got out.
Anyone with information about these suspects is asked to contact Postal Inspector Mark Dayhuff at 817-359-2716 or email medayhuff@uspis.gov.