Suspects arrested for day after Christmas murder in Frisco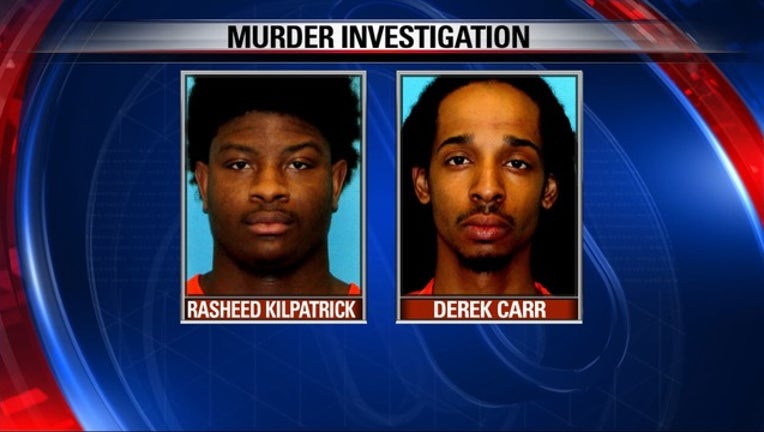 article
FRISCO, Texas - Two men wanted for a December murder in Frisco are now in custody. But, police are still asking anyone with information to contact them.
Rasheed Kilpatrick was arrested for murder, as well as a probation violation for aggravated robbery. Derek Carr was arrested for tampering with physical evidence.
Frisco police believe both are connected to the Dec. 26 murder of Anthony Morehead at the Republic House at the Frisco Bridges Apartments. Morehead was found lying in the courtyard with gunshot wounds.
"Due to patrol's quick thinking and great initial response, this investigation moved quickly. The management of the crime scene and subsequent canvas and identification of possible witnesses and suspects helped tremendously. I am very pleased that the suspects have been taken into custody," said Frisco Police Chief John Bruce.
Despite the arrests, police are still asking for witnesses to come forward to help with the investigation. Anyone with information should call 972-292-6010 or send an anonymous tip by texting FRISCOPD and the tip to 847411.
Kilpatrick and Carr are being held in the Collin County jail. Their bonds were set at $1 million and $250,000 respectively.