Suspected drunk driver charged for Arlington crash that killed man, pregnant woman, baby
ARLINGTON, Texas - Two families are shattered after police said a drunk driver swerved off the road onto the shoulder near the Arlington/Mansfield city line Saturday morning, killing a man, a pregnant woman, and their baby - who was due in December and delivered at the hospital.
Loved ones embrace in a prayer circle Sunday after putting candles and flowers on the service road of Highway 360 south.
"I would die for Justin," Lisa Sanchez said.
A memorial stands at the spot where Sanchez lost her son, 28-year-old Justin Eric Dike, along with his pregnant girlfriend, 29-year-old Alexius Mills, and their unborn child.
Dike was on his way to work Saturday morning, when he got a flat tire just past Ragland Road.
First, he called his mom.
"He said, 'Mama, when I get it all straightened out, I'll give you a call. Let you know it's OK.' I said, 'OK, I love you,' and I love you too and we hung up," Sanchez recalled.
Dike then called his girlfriend, who was seven months pregnant. 
They were expecting a baby boy in December. 
"The moment I didn't hear back from her for like two hours, I knew something was up," Mills' friend, Rose Matheson, said.
Mills borrowed Matheson's car to go help Dike.
While the two were parked on the shoulder, 31-year-old Adan Hermosillo Garcia, who police said was intoxicated, slammed his SUV straight into the couple's vehicle.
Dike was killed instantly. Mills was rushed to the hospital. She and the baby didn't survive.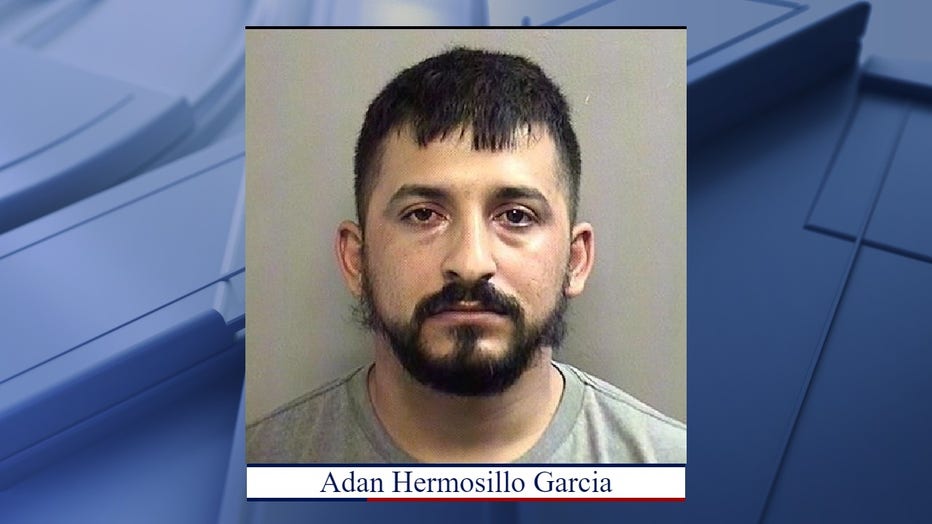 RELATED: Man, pregnant woman, baby die following crash in Arlington; 1 arrest made
"There is no excuse for it, to get behind the wheel when you've been drinking," Mills' older sister, Leddy Harris, said. "There is no excuse to take someone's life like that."
Investigators said Garcia ditched his car and tried to run from the scene, but was eventually taken into custody. 
Dike was just weeks away from becoming a father. 
Mills was in the middle of getting her nursing degree. 
She leaves behind four children, who her older sister will now help raise. 
"They didn't deserve to die like that. They didn't. My sister, she was full of life. She was beautiful and smart," Harris said.
Once Garcia was in custody, police said he failed multiple sobriety tests. He's in jail, facing three counts of intoxication manslaughter and three counts of failure to stop and render aid – accident involving death.