Suspect sought in Love Field area bank robbery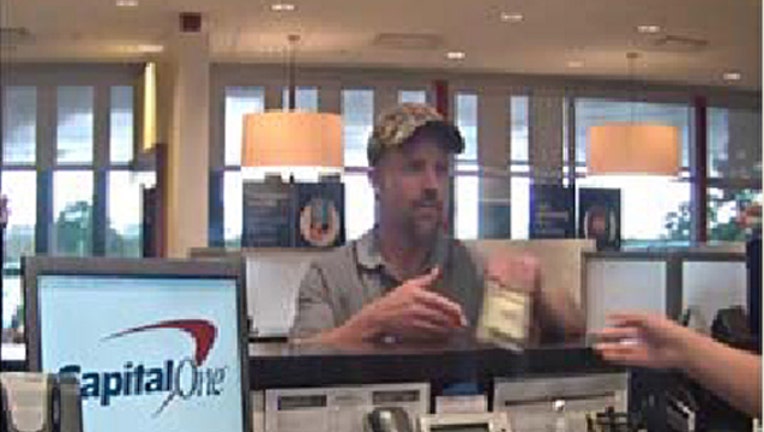 A suspect is still at large after robbing a Capital One Bank in the Love Field area of Dallas.
The suspect entered the bank in the 3600 block of W. Northwest Highway and demanded money from the teller. He received an undetermined amount of money and fled the scene. No one was injured during the incident. 
Police described the suspect as a white male between 30-40 years old, 5'10", 190 ponds and wearing a gray polo shirt, khaki shorts and a green camouflage hat. 
People with additional information are asked to contact the Dallas Field Office of the FBI at (972) 559-5000 or Detective Winn of the Dallas Police Department Robbery Unit at (214) 797-0296.