Suspect hospitalized after Dallas police shooting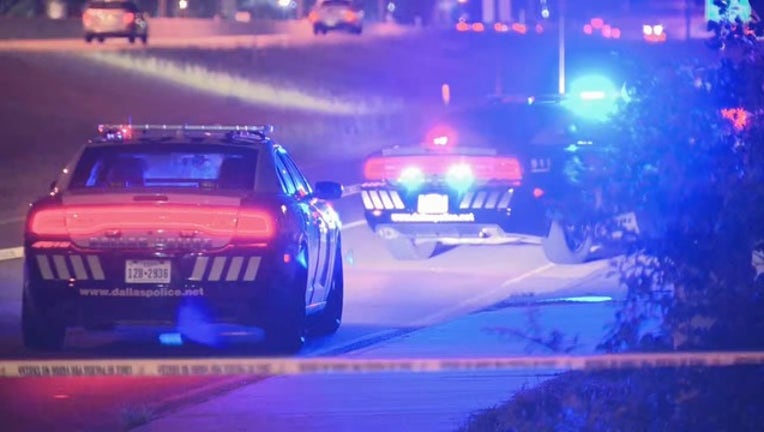 DALLAS - Police are investigating an officer-involved shooting Tuesday evening in southeast Dallas.
The shooting happened around 8 p.m. near CF Hawn Freeway and Jim Miller Road.
Police said they got a call about a man with a gun inside a business. When they got to the scene, police said the man refused to follow verbal commands from officers.
"The business was concerned because he came in with a weapon and they perhaps thought he was coming to rob them. So he was still inside when the officers were coming up on the scene. Then he ran outside and lodged himself underneath the vehicle," said Sgt. Warren Mitchell with the Dallas Police Department.
Police said one of the officers used a Taser on the suspect before he hid under the vehicle. It didn't stop him.
The man allegedly turned toward the officers with his weapon in hand. One officer fired a shot at him but missed, police said.
The suspect was eventually taken into custody. He was also taken to the hospital after suffering a medical emergency related to his erratic behavior.
He is expected to face charges for aggravated assault and aggravated assault on a public servant.
No officers were injured.