Dispute over repossessed car may be motive behind Fort Worth car lot triple murder
FORT WORTH, Texas - Police identified a second suspect for the murders of three employees at a Fort Worth car lot.
Police arrested Lamont Cousins, 44, on three counts of capital murder. Police identified a second suspect as Andrew Vandermeer, 32, who is also now in custody. Current mugshots for them have not been released yet.
Relatives of two of the victims believe a dispute over a repossessed car might be the motive.
Details from a court document indicate the three victims were killed following an alleged shady deal involving a vehicle the main suspect sold to the car lot.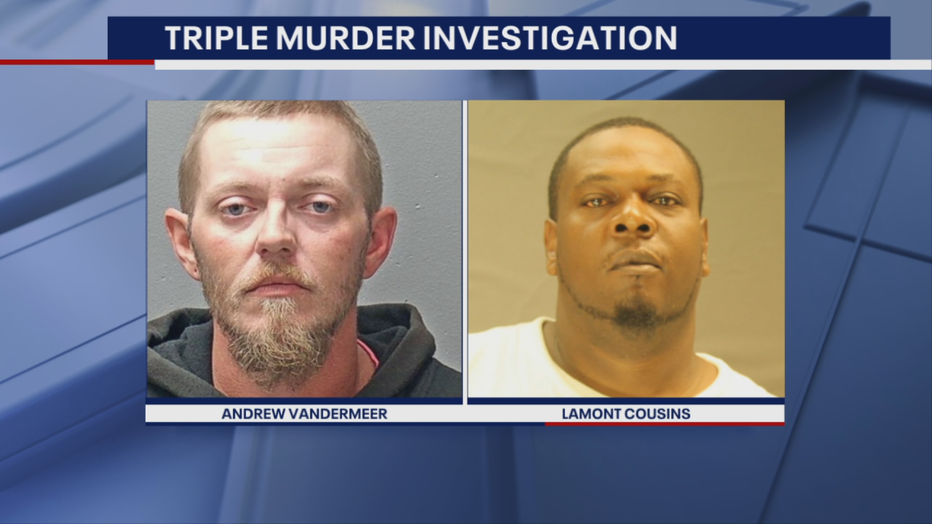 The investigation into the horrendous crime started Monday afternoon. A person called police to report they couldn't get into Bills Auto Sales and there was blood on the door.
Officers did a welfare check at the business off Benbrook Highway in southwest Fort Worth. They found 65-year-old Virginia "Jenny" Lewis, the business secretary, shot to death.
The investigation led them to an abandoned building in Palo Pinto County where they found the bodies of 46-year-old Veronica Jones, another car lot worker, and 55-year-old Clayton Turrentine, the car lot owner.
Cayley Jones and Toni Lewis are cousins who are both distraught, confused and overwhelmed, looking for answers.  Their mothers were two pillars of their family and worked at Bill's Auto Sales. Both women and their boss were the ones found murdered.
"There's not a bad bone in my body at all," Cayley said about her mother, Veronica. "And for somebody to take her life like that is just not fair."
"She was good. And she would've given anybody anything," Toni said about her mother, Virginia. "She always did."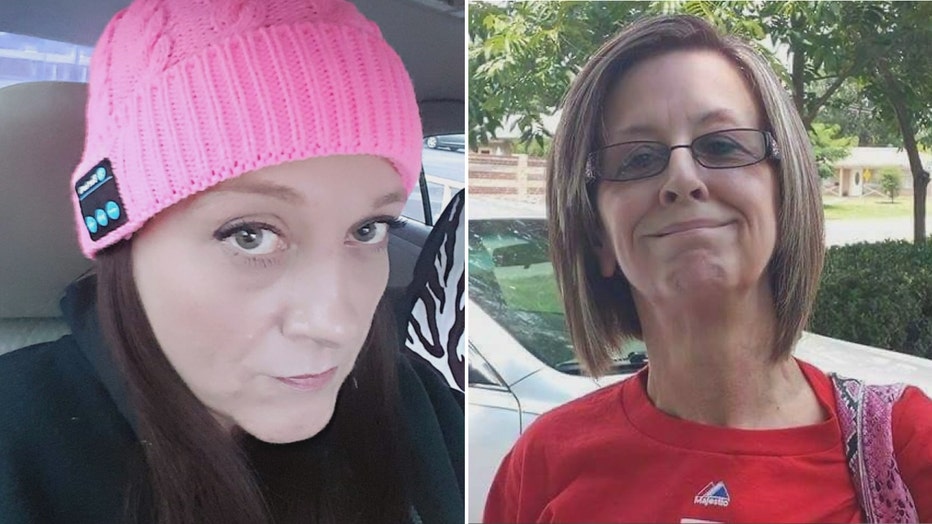 Veronica Jones and Virginia Lewis worked together at Bills Auto Sales in southwest Fort Worth. (Credit: Family Photos)
The family members say they know of Cousins. They say he sold vehicles to the business, and recently there had been a dispute involving him and a repossessed car.
Fort Worth police were called to the car lot after one of the victim's sons went to check on family members working and saw blood on the floor. Inside, police found Virginia lying on the floor behind a desk with a gunshot wound.
"If it had been a robbery, she would've been like just take what you want. There was no reason for them to take our family from us," Toni said.
Police interviewed family members who told them Turrentine, the car lot owner, bought a red Dodge from Cousins for $10,000 but later found out the car had a lien on it and had been repossessed.
"From what my mother told me, Lamont wasn't happy," Toni said. "I didn't know anything about him coming in on Monday."
Surveillance videos from nearby businesses show a vehicle pulling into the car lot. Then ten minutes later, at least two people pull out of the business garage in an F-150 truck.
Detectives followed the GPS tracker on the truck to a parking lot in Arlington, where they found Cousins and Vandermeer.
Vandermeer told police that Cousins had called him to Bill's Auto Sales. Ad when he got there, he saw Turrentine injured and bleeding on the couch and a woman sitting next to him bleeding from her chest.
According to the arrest warrant affidavit, "Lamont instructed him to tie both Clay and the female up with a rope" and then everyone loaded into the F-150.
Vandermeer said that "Clay and the female were both still alive and talking while they drove them to an unknown location west on Interstate 20." Then "Lamont instructed him to stop at an old abandoned building where Lamont took Clay out of the truck into the abandoned building and shot him."
 Vandermeer said Cousins then did the same to the woman.
"They positively IDed my mom as one of the bodies that were found in Palo Pinto. The detective just called me," Cayley said. "It is what it is, but now it's time for answers. It's not fair, and it's not right."
According to the arrest affidavit, Cousins has disputed Vandemeer's version of events and denies being involved with either of the murders.
The report also says a third person was with Cousins and Vandermeer when they were approached by police. However, that person hasn't been charged, and it's unclear if they were involved in the murders.
Both Cousins and Vandermeer are being charged with capital murder.
Cousins is being held on a $1 million bond.
RELATED: Suspect arrested after 3 people found dead at Fort Worth car dealership, Palo Pinto County building