Suspect accused of making terroristic threat arrested near UTA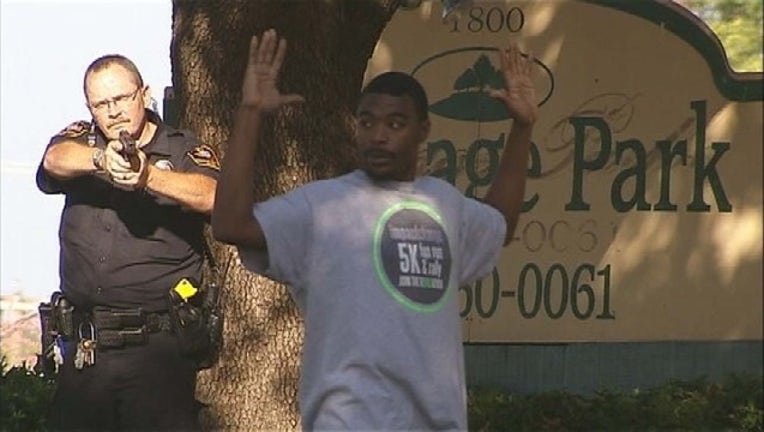 article
Police took down a man wanted for making a terroristic threat toward a UTA student on Thursday.
UTA police say the complaint of a terroristic threat was made in the last couple weeks.
 
Police had a warrant and fund the suspect Thursday at the Carriage Park Apartments, where residents told FOX 4 that it took police a while to finally make an arrest.
UTA and Arlington police had their guns drawn on 23-year-old Darius Greenlaw.
Investigators say he made a terroristic threat toward a female UTA student. 
As officers moved in on Greenlaw, he had his hands up. He placed his hands behind his back and officers cuffed him.
Police confirmed Greenlaw was arrested at 6:20 p.m., but they wouldn't say what time they first confronted Greenlaw.